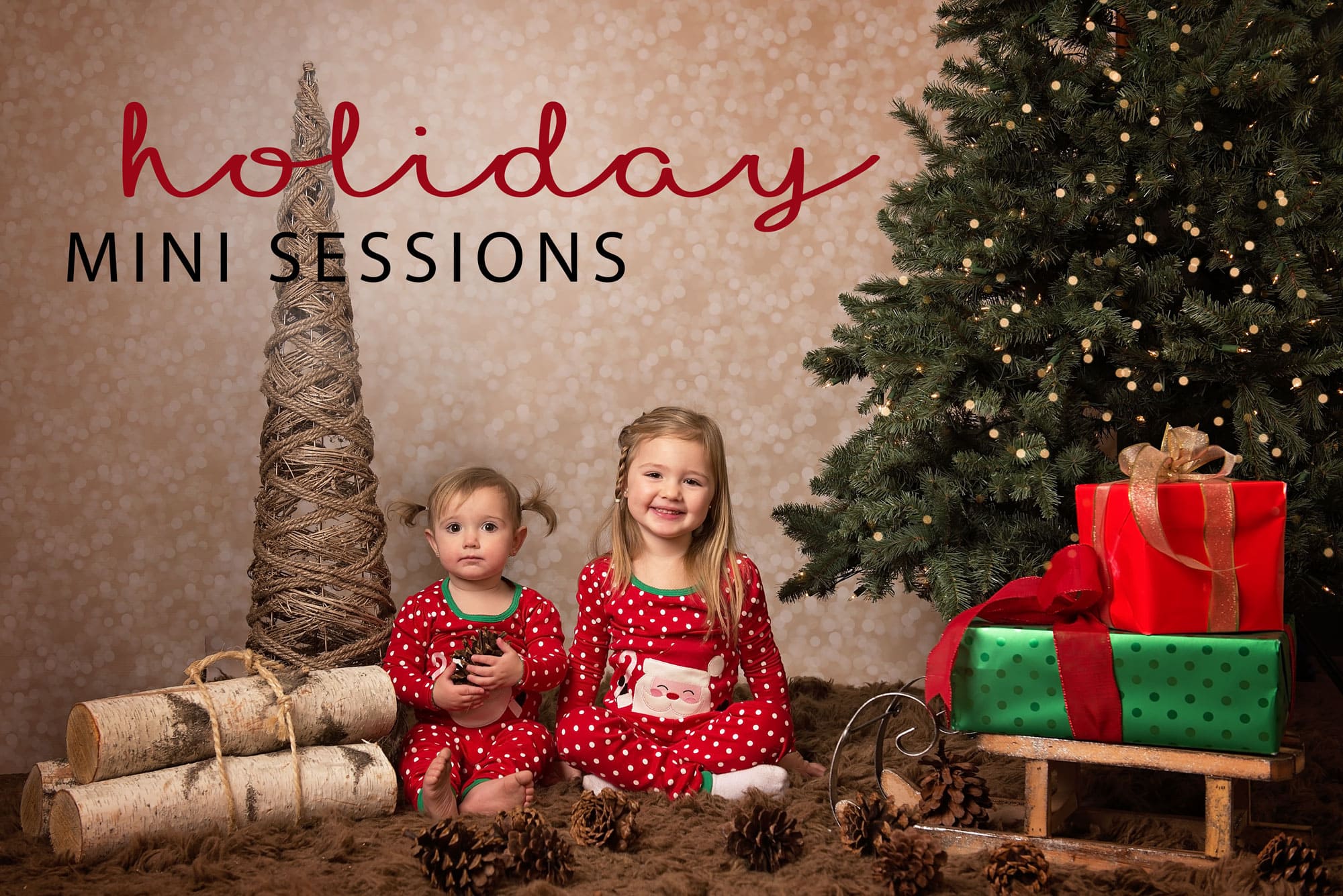 NOW BOOKING HOLIDAY MINI SESSIONS!
Friday, November 24th
Saturday, November 25th
Sunday, November 26th
10 am – 5 pm
Sessions must be reserved in advance and always sell out quickly.
A $199 deposit is required to reserve your session time.
Collection One – $199
Session and 5 Digital Images
Collection Two – $299
Session and All Digital Images (15-20)
Collection Three – $399
Session and All Digital Images
3 Mini Keepsake Brag Books and 1 Ornament
You can reserve your spot HERE. Spots are limited.