I have been waiting for a long time to be part of the Chelmsford Village Business community and last week I finally celebrated Luciana Calvin Photography Studio ribbon cutting ceremony along with Town of Chelmsford, Greater Lowell Chamber of Commerce, awesome Local business owners, family and dear friends.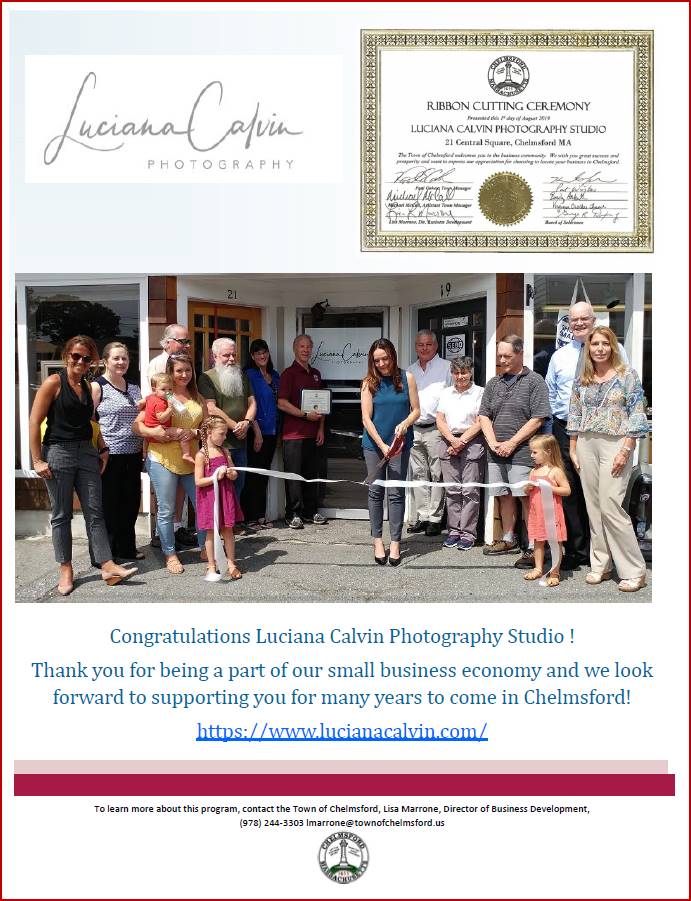 I can't thank enough all these great people for all the support I was given to make this happen.  Chelmsford has been my home for the last 15 years and there is no place I would rather be.
Looking forward to provide great service for this great community.
Luciana Calvin Photography is a full-service photography studio specialized in Newborn and Family Portraiture. We hold our client's hands from the beginning of the process all the way to the end, making sure their photos will look their best on their home walls.
Please stop by for a visit!!!
Luciana