What to Wear 
Family Portrait Style Guide
I'm thrilled that you've chosen to invest in styling your upcoming fall family portrait session! By dedicating yourself to curating the perfect outfits, you're taking a crucial step towards creating the most enchanting pictures possible. Take a moment to explore the inspiration provided in this fall family photo outfits guide, and get ready to be truly inspired!
Below is an in-depth guide dedicated to helping you curate a style that photographs well and makes you feel confident that your session will flow perfectly.
Each guide will have a color palette that you can use as inspiration to think of your overall colors instead of specific items. This will help you to mix and match things you might already own as well.
We've chosen items that are both affordable and a few pieces that are splurge or investment pieces. Please pick and choose or use these as inspiration and find something you might own that is similar.
Clothing, layers, textures and colors can set the tone for your entire session! We want to ensure you're set up for success so you can relax and enjoy your upcoming fall family photo session.
Family Portraits
Session Tips
1.
Plan
your fall family photo outfits in advance
The more time you allow yourself to plan your outfits, the less stressed you'll be. Plus, it never hurts to have options especially when you're dressing your kids.
2.
Consider your home decor
You'll want to consider your home decor style when picking out what to wear in family photos. Since a few of these photos will most likely be hanging in your home and on display for a long time, make sure that the clothing you select blends in seamlessly with the color scheme of your home. This is one of the main reasons a Fall Family Photo Outfit Guide is essential.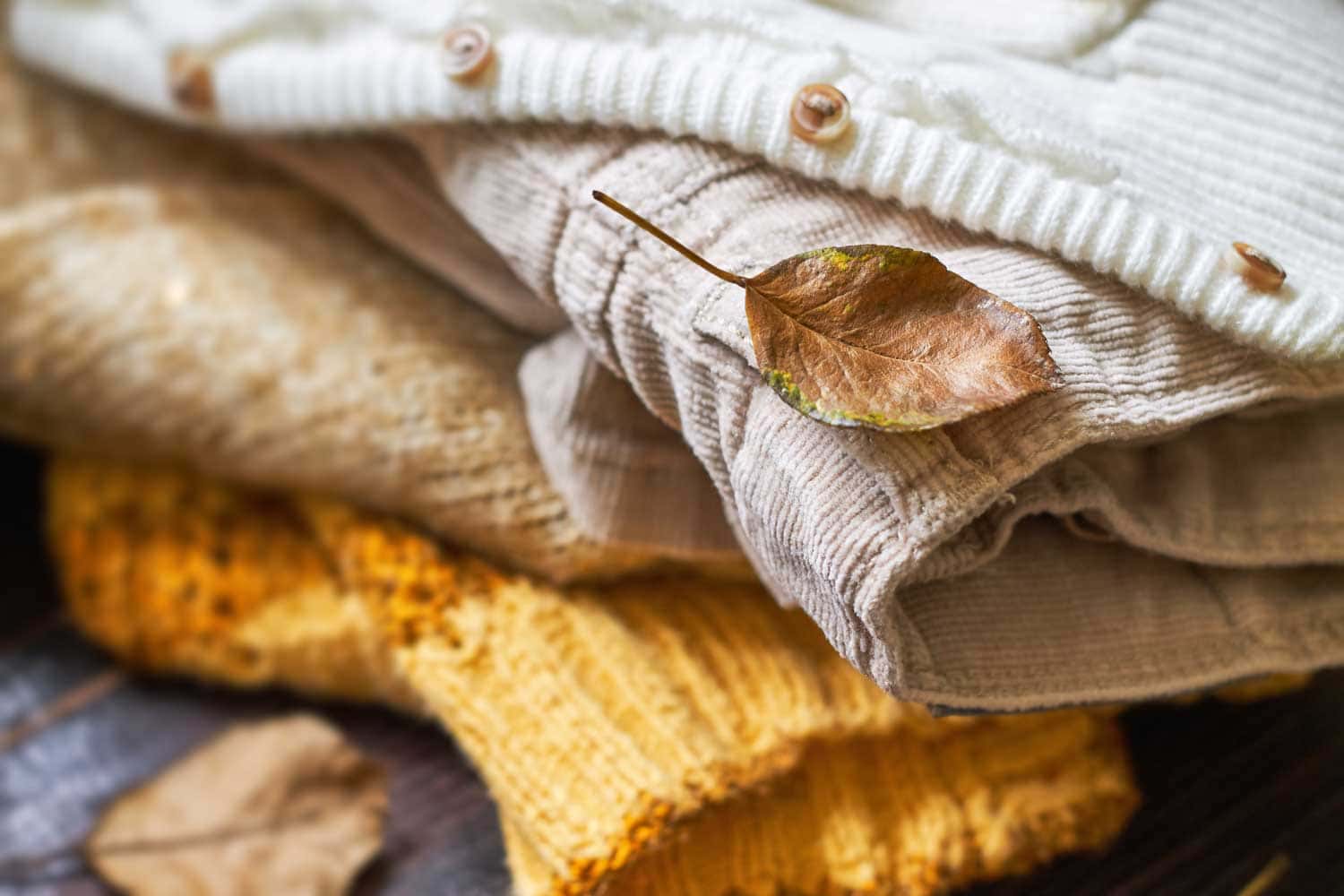 3.

Keep location in mind
Another helpful item to consider when trying to decide what to wear in your family photos is the location of your photoshoot. Are you going to be on the beach where there are plenty of neutral tones or under a tree surrounded by bright fall foliage? Select a color palette for your outfits that will complement the setting. Pick out items of clothing in colors that will complement your background and not compete with it.
4.
Choose practical clothing items
This is an important item to keep in mind for every family member but, especially when you are thinking about what to dress your little ones in. If your kids are not comfortable then you're going to be in for a long photoshoot. Don't make it more difficult on yourself or your photographer to get the perfect shot. Make sure that everyone is comfortable with their clothing to ensure all smiles.
5. Pick out accessories to add texture to your photos
Accessories are great style pieces that add to your individual outfits and can even tie family members' outfits together. Accessories will also give your fall family photo outfit variation. Think scarves, hats, gloves, and belts.
6. Lay each family member's outfit together while planning
This way you'll have a good idea about how the pieces will look next to each other. This will allow you a better idea of what works and what doesn't. Plus, this way, you can make sure that you're not missing any essential clothing items.
7. Select outfits that will make for a timeless portrait
If all else fails, when you look in your closet to find the perfect family portrait outfits think about staying classic. You'll want your photos to be timeless. Styles come and go but, your photos are forever.
Have fun playing stylist and let your family's personality shine.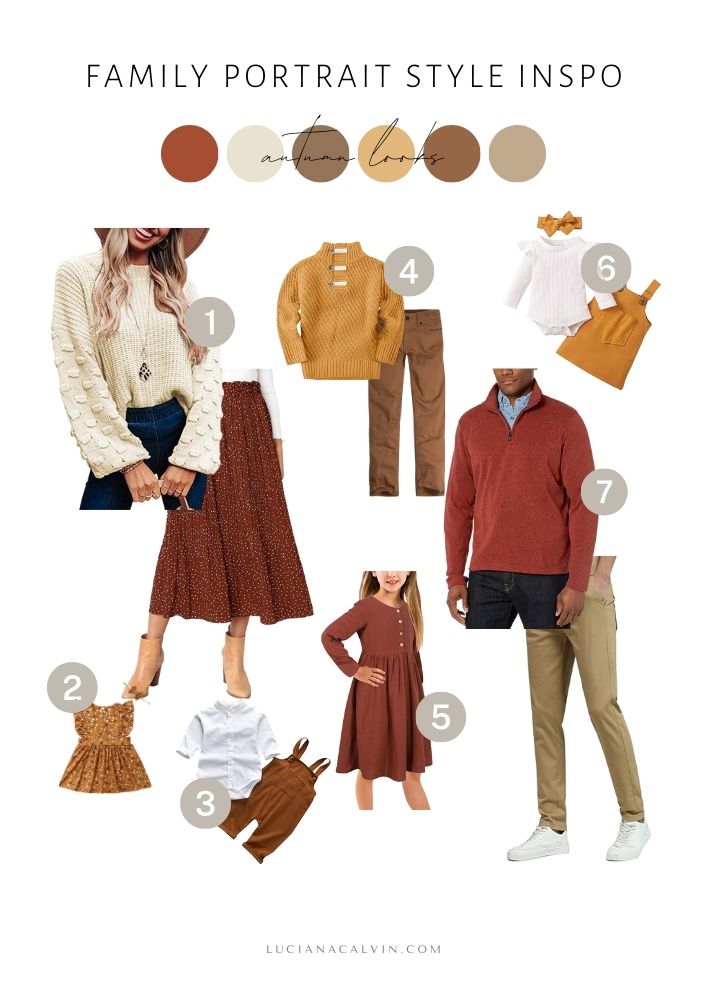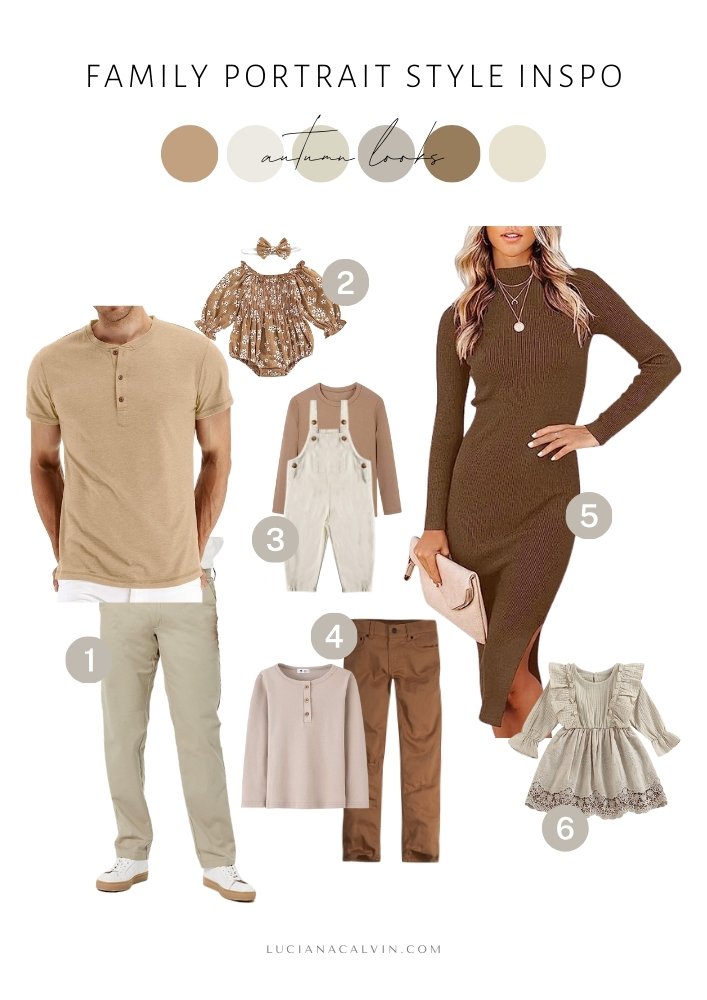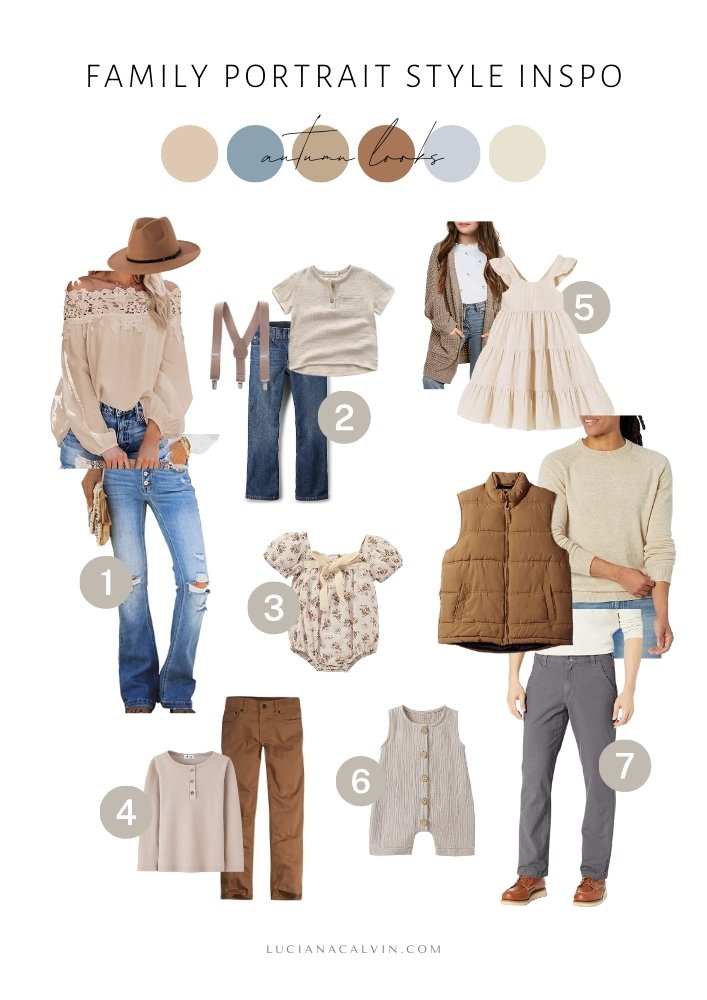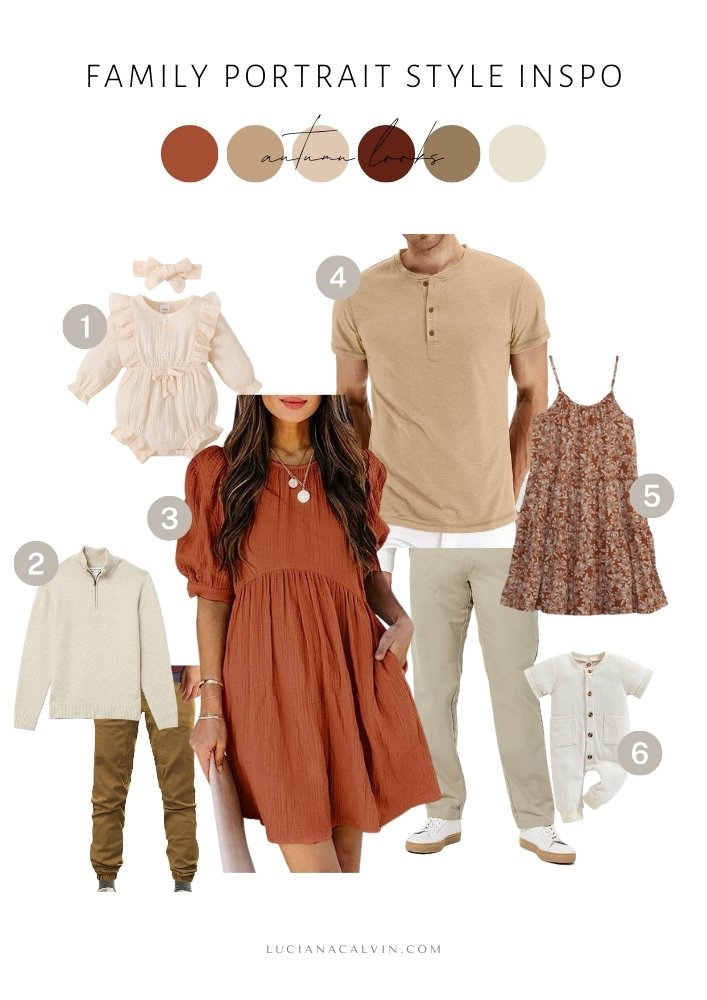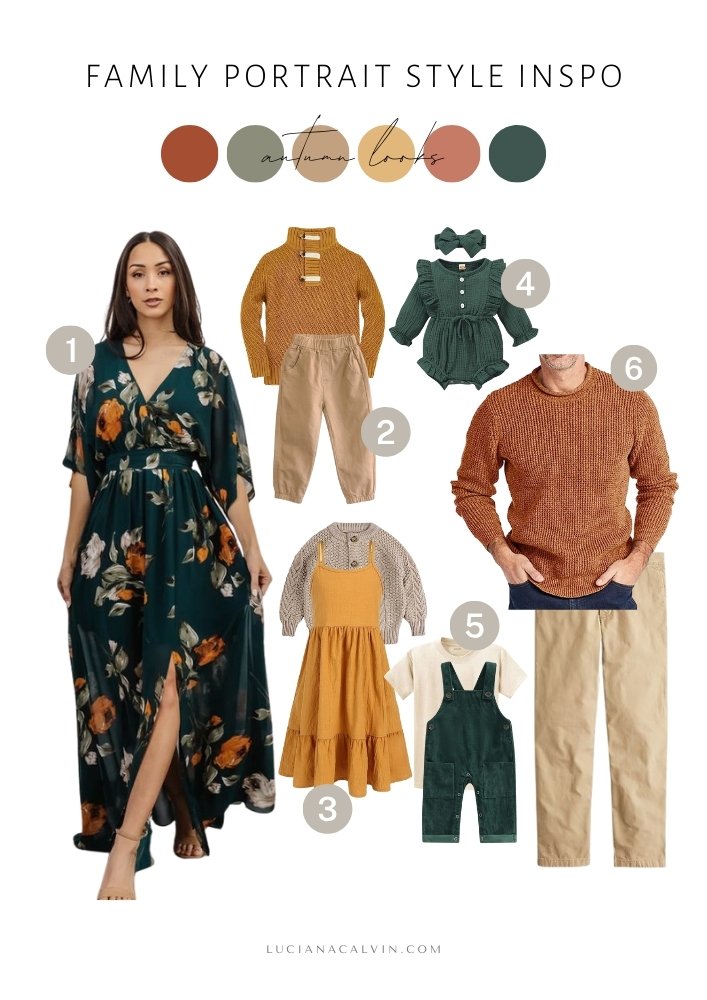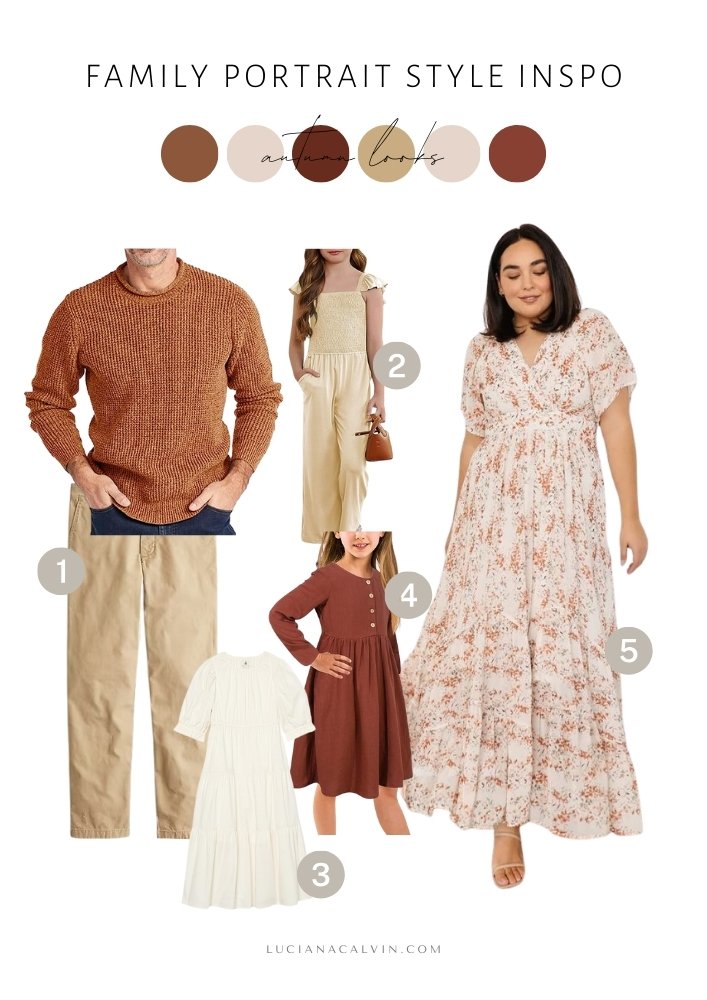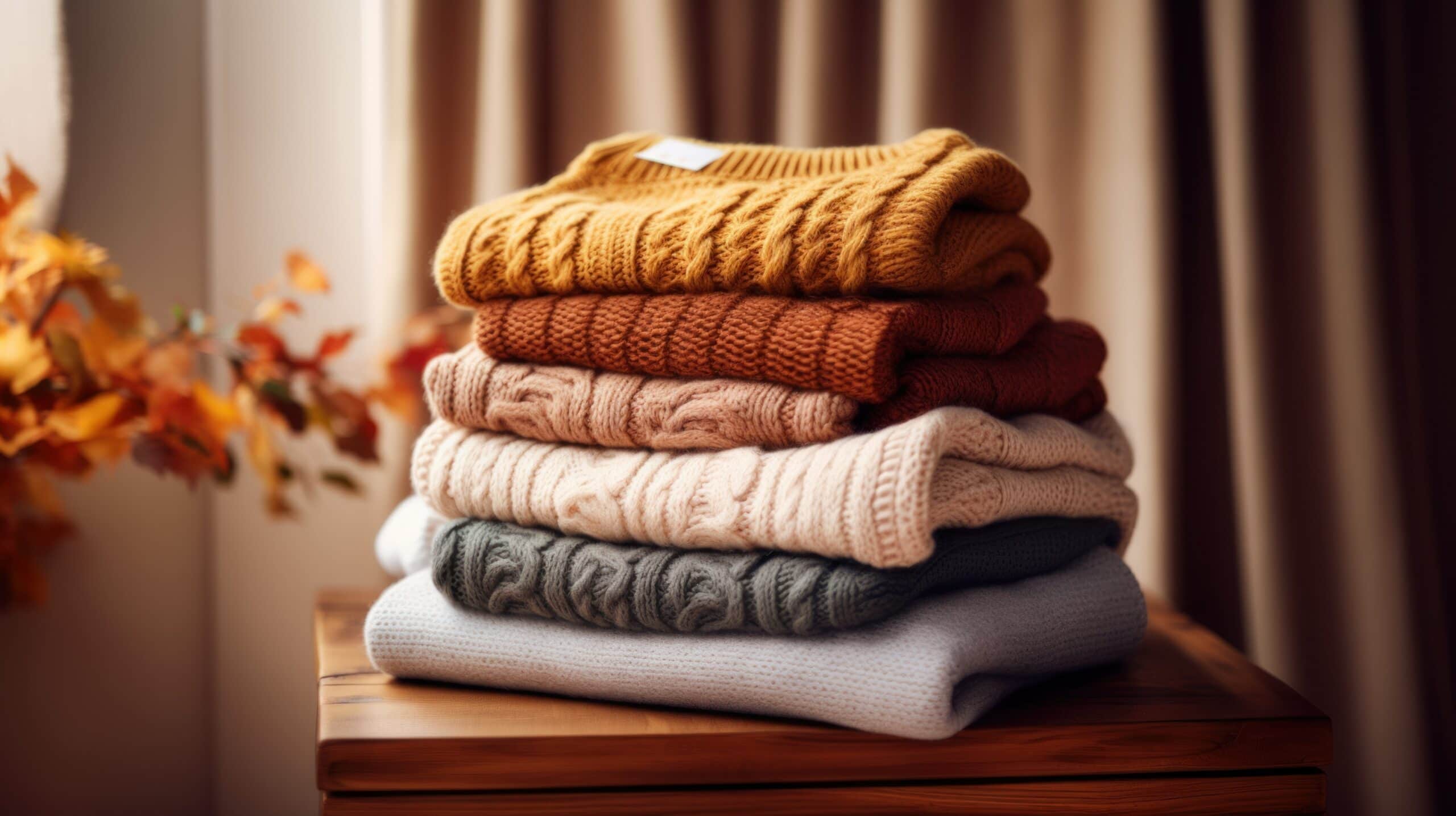 Needing help finding a few more pieces to complete your looks?
In conclusion, selecting the right fall family photo outfits can truly transform your seasonal snapshots into cherished memories that will last a lifetime. Whether you opt for coordinated colors, layers of cozy sweaters, or incorporate nature-inspired accessories, the key is to let your family's unique personality shine through. With a little creativity and a touch of seasonal flair, you'll not only look great but also feel great while capturing those special moments amid the vibrant backdrop of autumn. So, embrace the beauty of the season, put on your best fall family photo outfits, and let the camera capture the warmth and togetherness that defines this wonderful time of year.
So, are you
Ready
to create some memories?
Capture the moment now. Enjoy it for a lifetime.