Best Places for Senior Portraits Near Chelmsford
Looking for the best places for senior portraits near Chelmsford? As a Chelmsford senior photographer, I deeply appreciate the significance of this moment in your child's life. It's not just about capturing their final year of high school; it's about freezing in time the culmination of childhood memories and the anticipation of the adventures that lie ahead.
Chelmsford and its neighboring areas are the canvas on which your child's stories have been painted. Together, we can find the perfect setting to reflect their individual spirit, be it tranquil parks where they once played or urban landscapes echoing their growing aspirations.
I understand, as a parent, you see beyond the cap and gown. You see the little one who took their first steps, the teenager who faced challenges, and now the young adult ready to make their mark on the world. Let me help you cherish these fleeting moments, capturing them in photographs that will warm your heart for years to come.
If the best places for senior portraits near Chelmsford is what you're searching for, I would be truly honored to join you and your family on this momentous occasion. Let's work together to create images that resonate with the love, pride, and hope you feel for your soon-to-be graduate.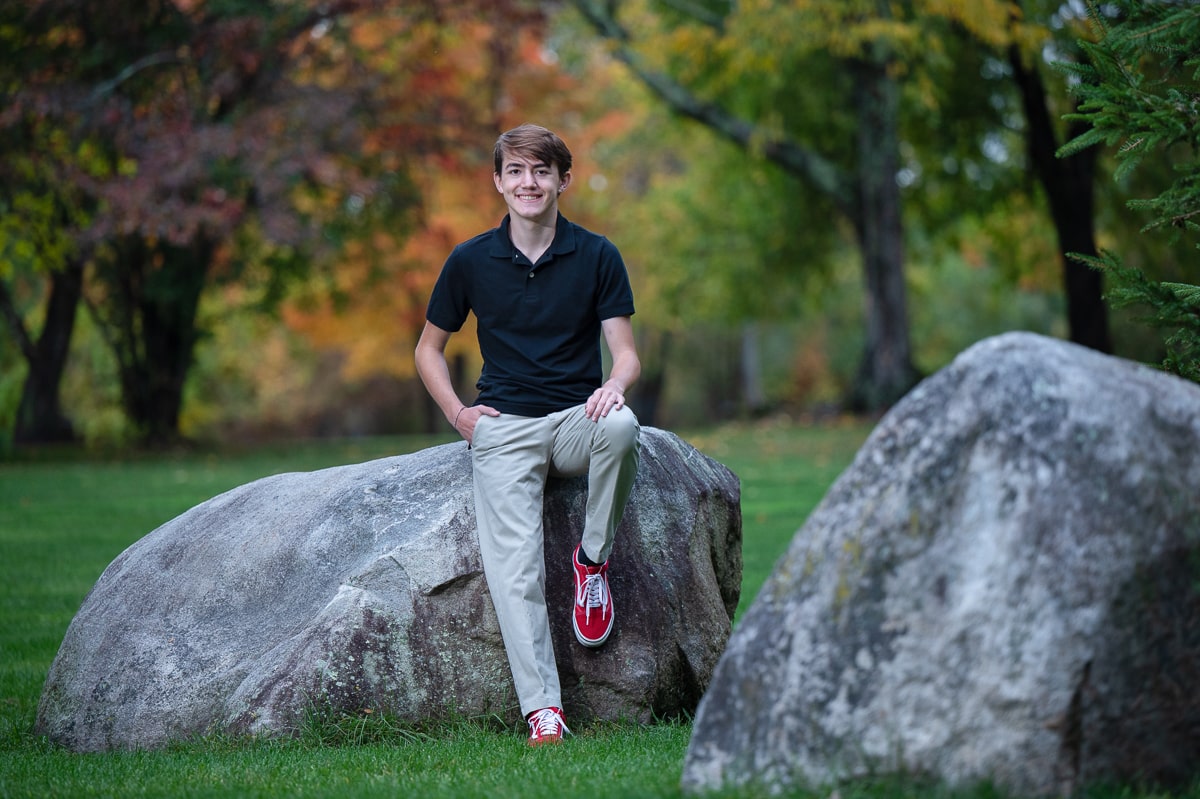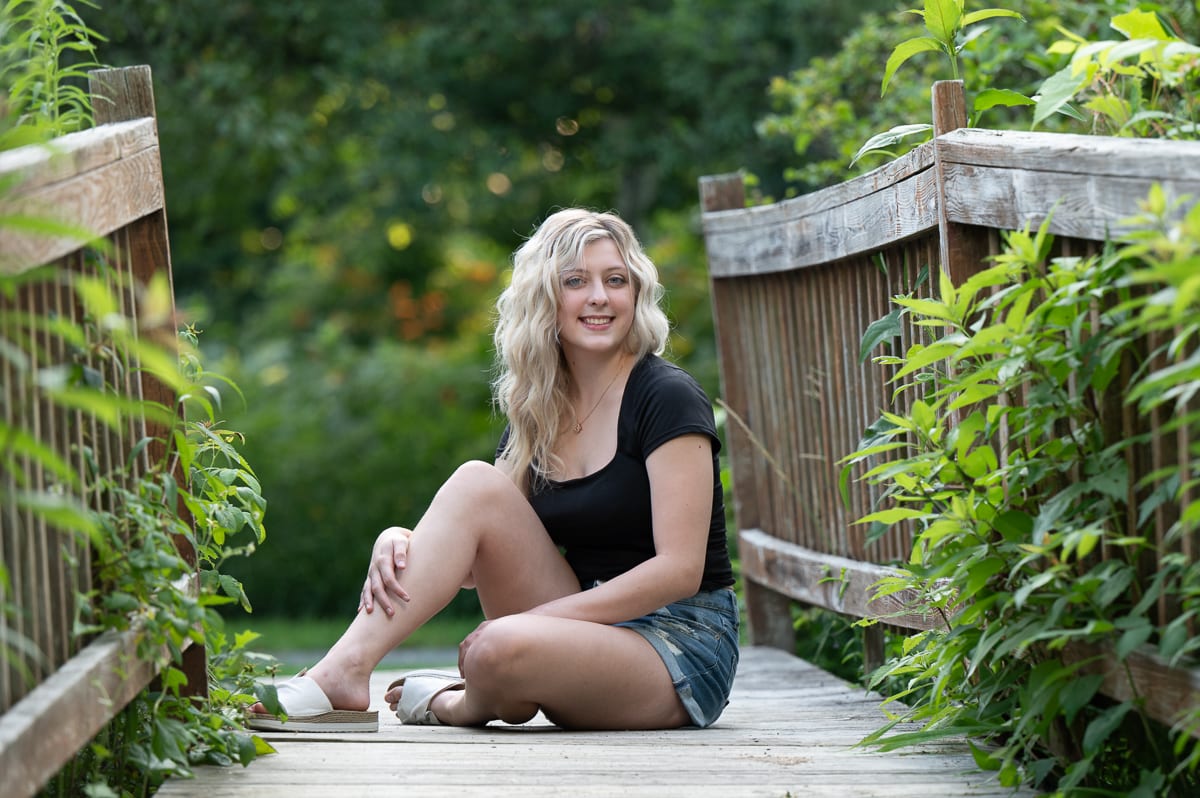 The Absolute Essence of a High School Senior Session
Picture this: The sun setting, a young adult poised with a mix of excitement, anticipation, and a hint of nostalgia. The cap and gown, the casual outfits, the formal wear. It's the embodiment of a transformative period. This is the high school senior session. But is it just a photoshoot, or is there more to it? Dive in with me as we explore this rite of passage.
1. A Passage to Adulthood
The Closing of One Chapter: High school represents youth, innocence, trials, and tribulations. It's where we make lifelong friends, have our first heartbreaks, and define our aspirations. Senior sessions encapsulate all this and more.
Awaiting New Beginnings: Isn't there something magical about standing at the threshold of the future? These sessions allow us to glimpse that magic.
2. The Transformation Journey
From Freshman to Senior: Remember the first day of high school? The anxiety, the excitement. Now contrast that with the seasoned senior year. What a journey, right?
The Evolution of Character: These sessions are visual stories of our growth, from our style to our demeanor, showcasing our evolution.
3. The Time Capsule
A Legacy to Pass On: Decades down the line, these photos could be treasures for future generations. They'll see you, at the cusp of adulthood, filled with dreams and hope.
The Power of Nostalgia: Ever heard a song from the past and been instantly transported? These photos have a similar effect. They're triggers for cherished memories.
4. It's Not Just a Photoshoot, It's an Experience
A Day to Shine: For once, all eyes on you! The outfits, makeup, location settings – everything screaming YOU.
Creating Everlasting Bonds: Sharing this day with friends or family cements your bond, making memories that last a lifetime.
5. Express Yourself
Reveal Your Personality: Jock, nerd, artist, rebel – no matter your persona, it shines brightest in a senior session.
The Freedom of Choice: The choice is yours, from grunge themes to fairy tale settings. It's the ultimate personal branding exercise.
6. Setting the Tone for Future Endeavors
Building Confidence: Being the star for a day? Talk about a confidence booster! This session can help you stride into the future with your head held high.
A Sneak Peek Into Adulthood: Managing outfits, timings, themes – it's a mini project—a small taste of the responsibilities that adulthood brings.
7. A Reflection of Cultural Zeitgeist
Fashion of the Times: Your outfit choices, accessories, even the way you style your hair – it's all a reflection of current trends.
The Changing Landscape: The locations, the backdrops, the props – they all scream of the era you're living in.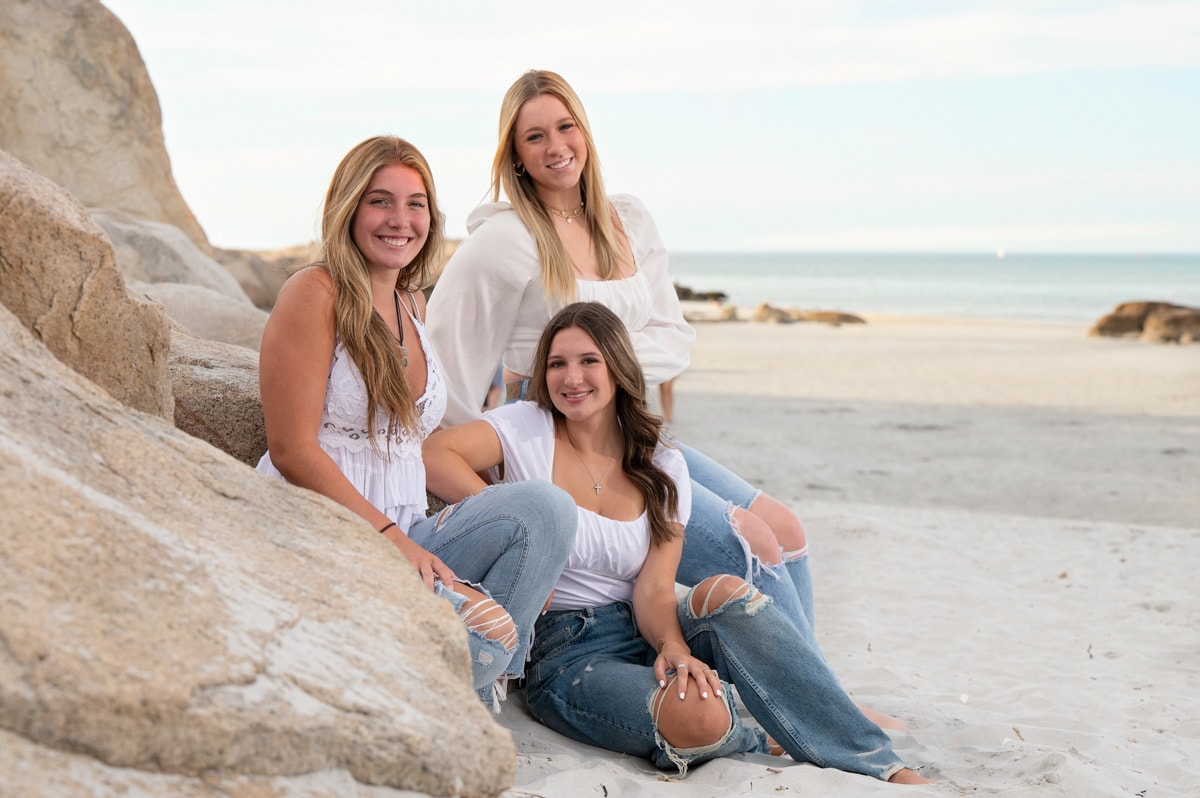 A Tapestry of Moments
It's fascinating, isn't it? How a series of photographs can encapsulate so much. Think about it. Isn't life just a series of moments, sewn together to create a beautiful tapestry? That's what a senior session does. It doesn't just capture a face; it captures a phase.
High school senior sessions transcend the ordinary. They aren't just a collection of photos; they're a legacy, a testament to growth, a rite of passage, and a celebration of youth. In the whirlwind of life, they act as anchors, reminding us of who we were and propelling us towards who we could be. So, isn't it time to give these sessions the importance they truly deserve?
BEST PLACES FOR
Senior Portraits
NEAR CHELMSFORD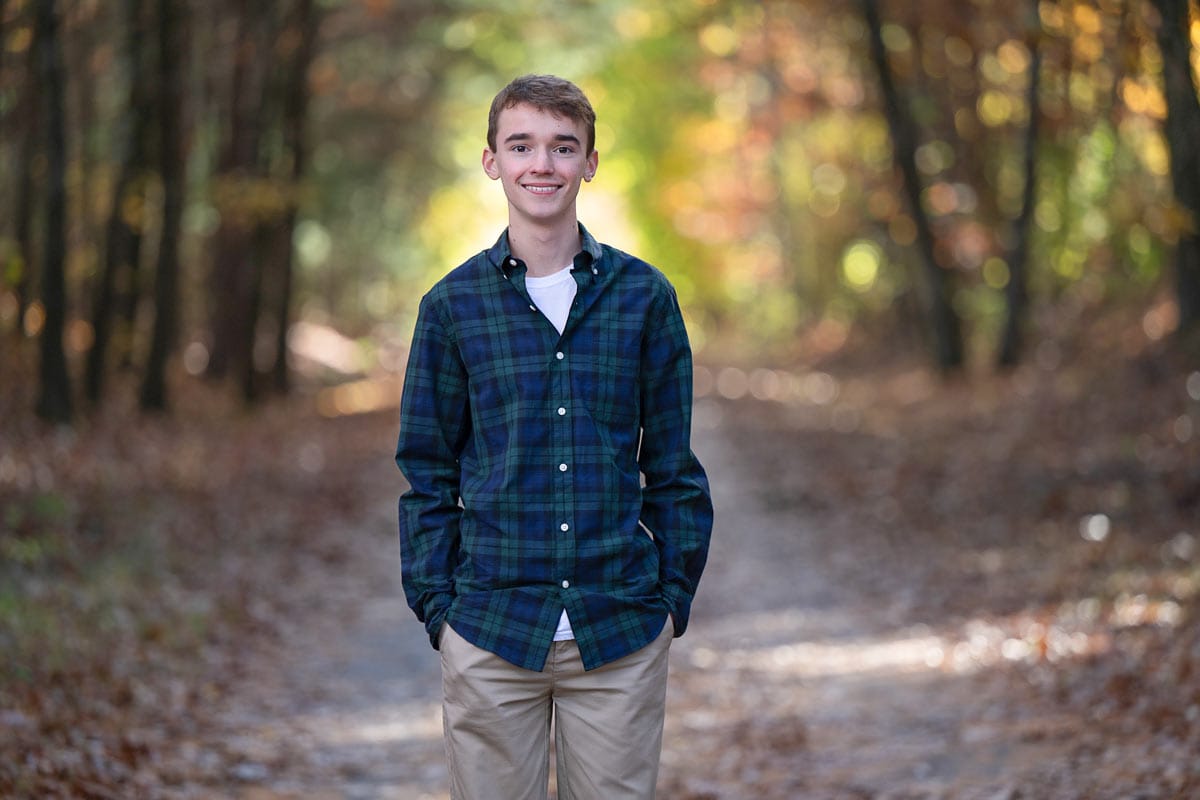 Bruce Freeman Rail Trail
An Active Outdoor Setting
For high school seniors passionate about the outdoors, the Bruce Freeman Rail Trail in Chelmsford is the perfect spot to capture your vibrant spirit and energy. This versatile trail winds its way through the heart of Chelmsford, showcasing stunning natural views and a smooth pathway ideal for walking, jogging, or biking. Document this significant year with photos of you in action, embracing the beauty of this iconic trail.

For more information visit Chelmsford Senior Photographer.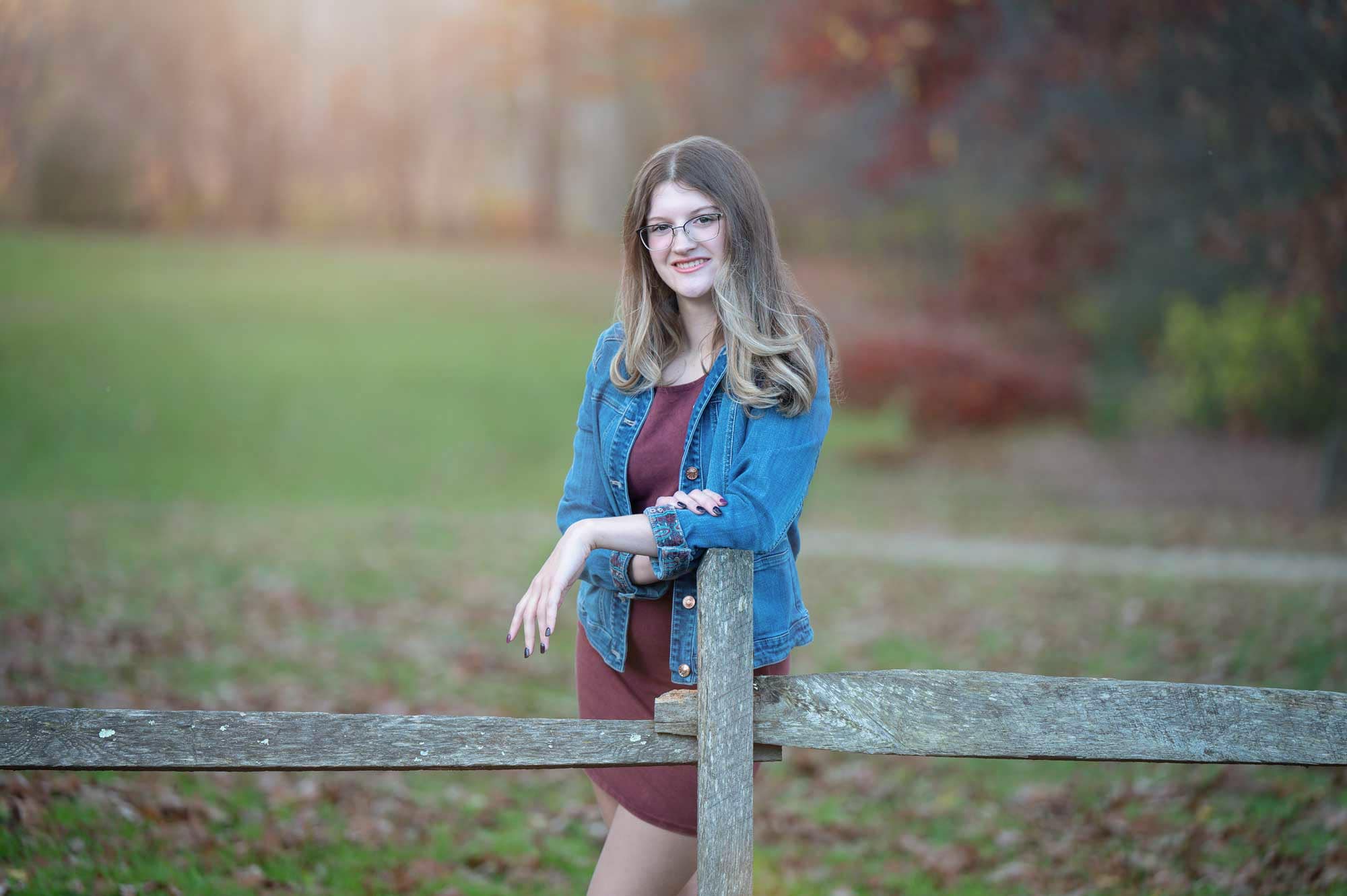 Nature's Playground
Great Brook Farm State Park in Carlisle is your dream backdrop for high school seniors drawn to nature's wonders. From its vast meadows to tranquil ponds and winding trails, this park epitomizes natural beauty. As you embark on this pivotal year, let the park's serene landscapes complement your senior photos, showcasing both your essence and the beauty of the world around you.

For more information visit Great Brook Farm Senior Photographer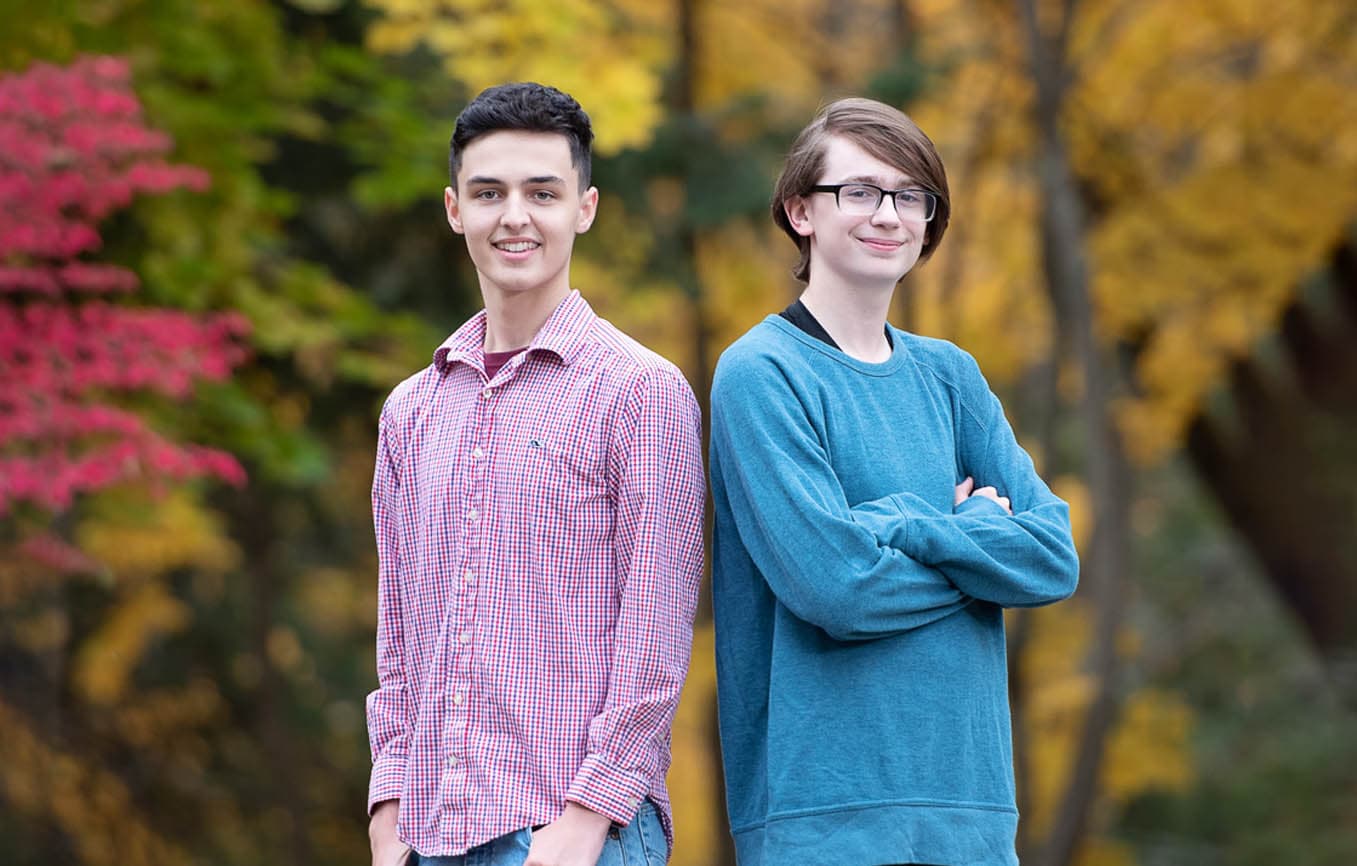 Benson Park
Amidst Nature's Beauty
Benson Park in Hudson, New Hampshire, with its rich history and diverse landscapes, is a favored location for senior portraits. The park's picturesque settings, from its tranquil ponds and rustic barns to its lush greenery and charming trails, provide an array of backdrops perfect for capturing the essence of high school seniors on the cusp of new beginnings. Whether seeking a reflective pose by the water or an energetic shot along its pathways, Benson Park promises a memorable and scenic backdrop for those milestone moments.

For more information visit Benson Park Senior Photographer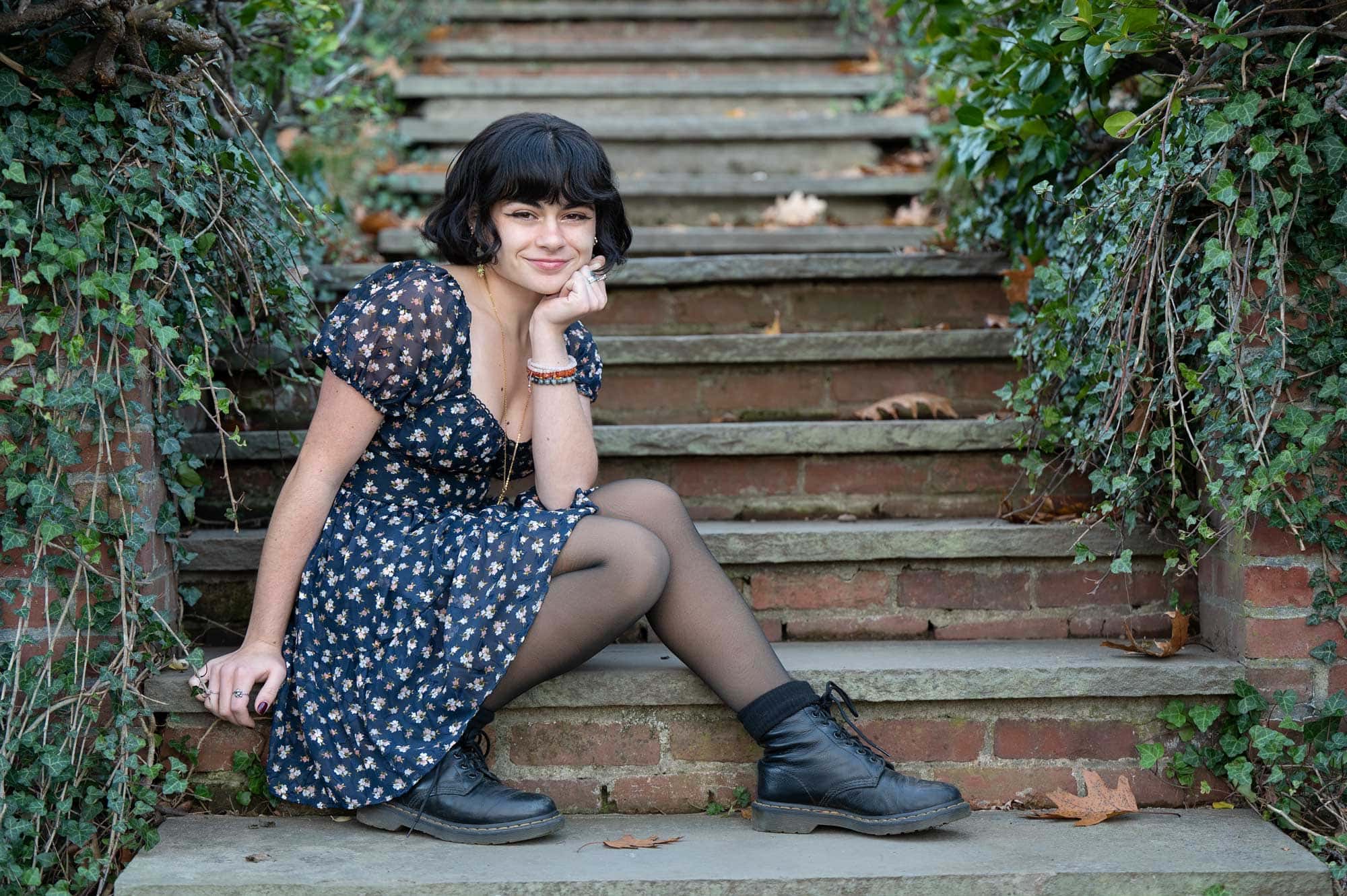 North Bridge
Historic Charm and Local Flair
The iconic North Bridge in Concord, steeped in history and surrounded by pristine landscapes, stands as a premier location for senior portraits. Its symbolic arches and the tranquil waters of the Concord River provide a blend of historical gravitas and natural beauty. High school seniors can capture the essence of their journey juxtaposed against the timeless backdrop of this revered landmark, making every shot not just a portrait but a piece of art, resonating with the echoes of history and the promise of the future.

For more information visit Concord Senior Photographer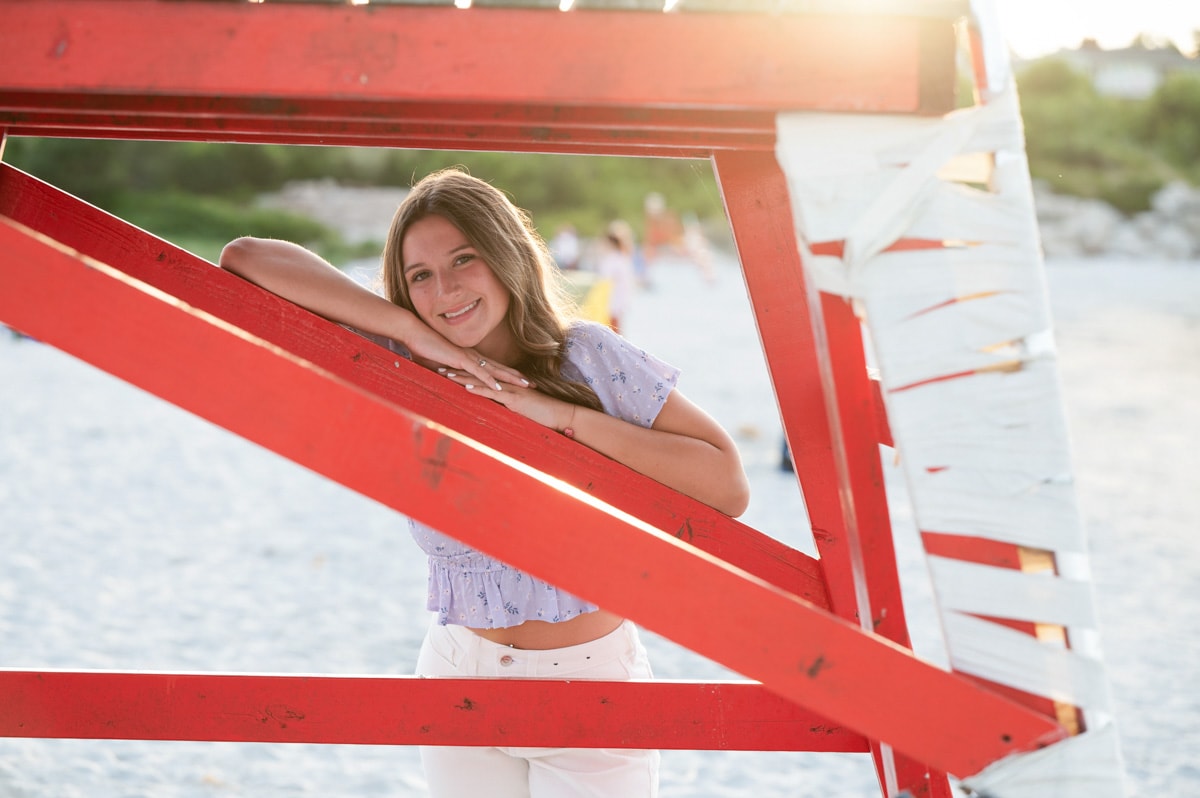 Wingaersheek Beach
Golden Sands and Infinite Horizons
Wingaersheek Beach, with its golden sands and serene tidal pools, offers an idyllic setting for senior portraits. The gentle ebb and flow of the Atlantic set against the backdrop of picturesque dunes and rock formations create a perfect fusion of tranquility and majesty. For high school seniors, a portrait at Wingaersheek not only captures their youthful spirit but also the timeless beauty of nature, signifying the vast horizons and infinite possibilities that await them. For more information visit Wingaersheek Beach Senior Photographer.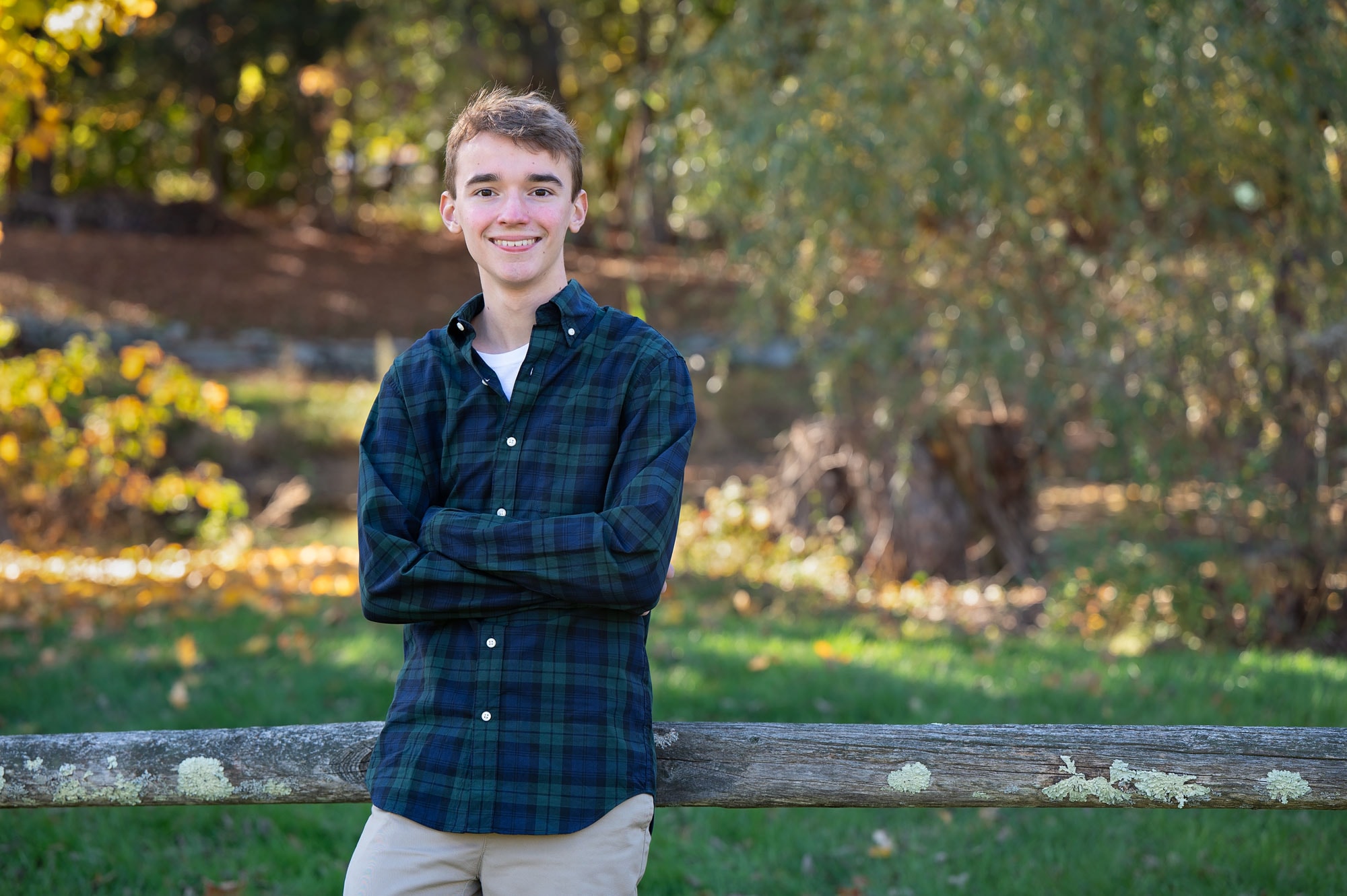 Red Wing Farm Reservation
Serenity and Rustic Charm
Nestled in the scenic town of Chelmsford, Massachusetts, Red Wing Farm Reservation is a hidden gem that promises a delightful experience for family sessions. This charming farm offers a tranquil escape from the bustling city life, with its sprawling fields, rustic barns, and idyllic countryside setting. The picturesque landscape of Red Wing Farm Reservation provides a picturesque backdrop for capturing timeless family moments, surrounded by the beauty of nature and the rustic charm of the farm. 

For more information please visit Chelmsford Senior Photographer.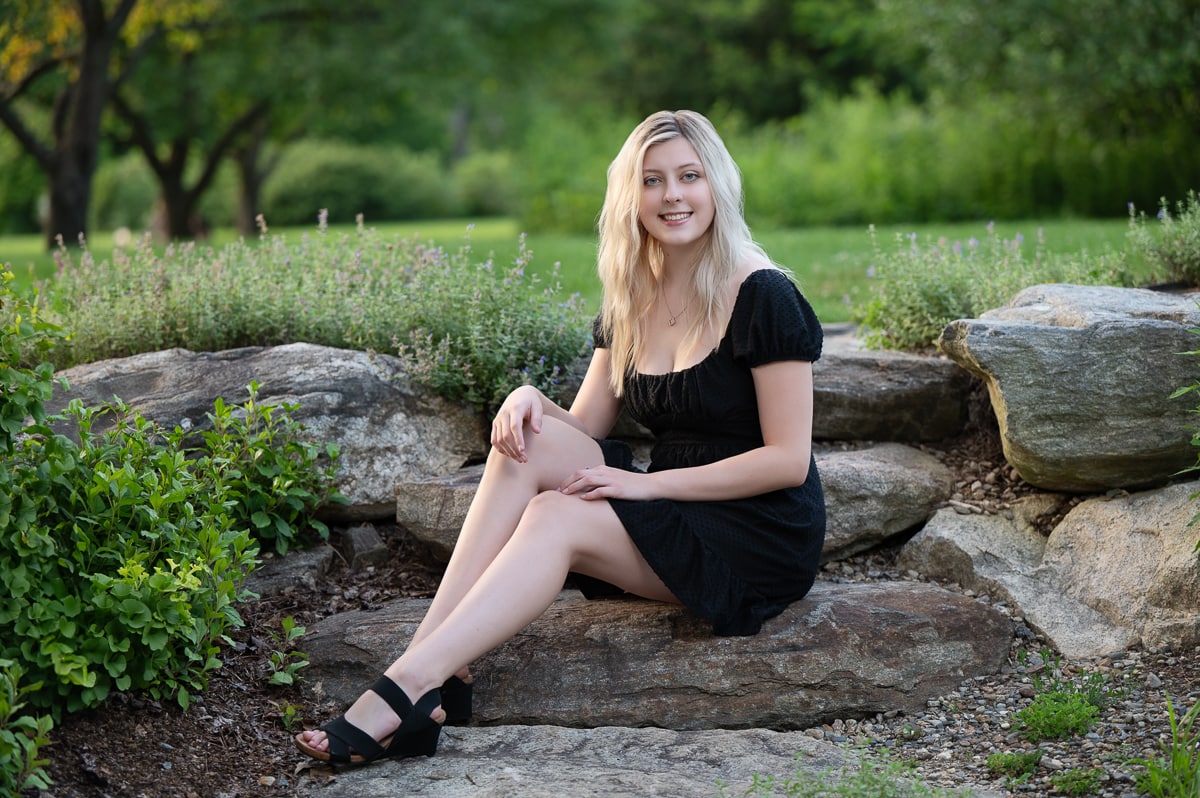 Acton Arboretum
Nature's Timeless Canvas
Acton Arboretum? It's like nature's personal photo studio. For high school seniors looking to get those perfect senior portraits, this spot is golden. Imagine being surrounded by blooming flowers, the soft sound of leaves, and those chill water features. Your photos won't just be snapshots; they'll be a nod to all the growth and changes that senior year represents. Plus, there's something pretty cool about capturing your almost-adult vibe against the timeless beauty of nature. For more information visit Acton Arboretum Senior Photographer.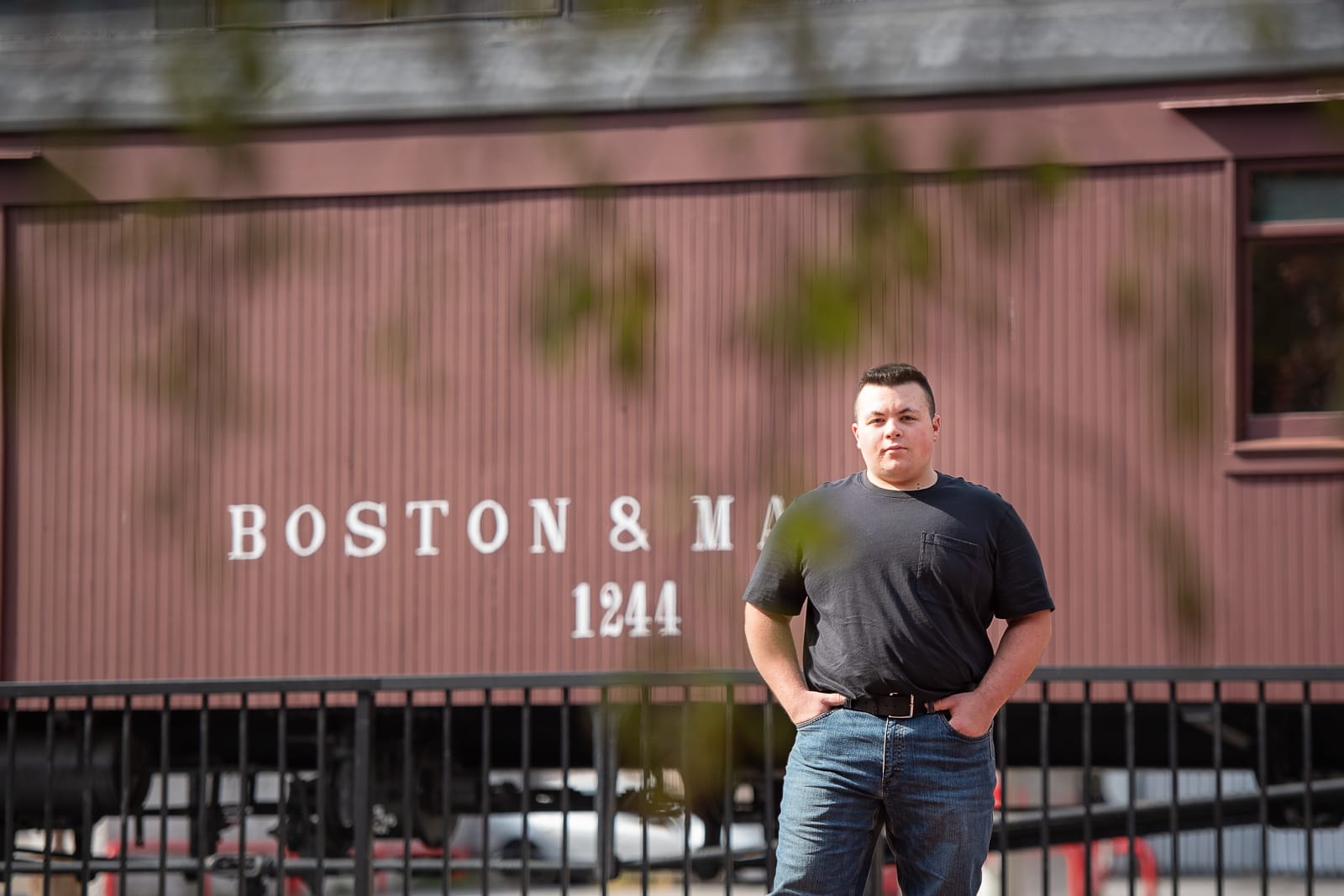 LOWELL NATIONAL HISTORICAL PARK
Echoes of the Past, Glimpses of the Future
Lowell National Historical Park offers a distinctive blend of history and natural beauty, making it an exceptional choice for senior portraits. Imagine standing against the backdrop of restored mills, quaint cobblestone streets, and roaring waterways, each element echoing tales from the past. For high school seniors, a portrait at this venue isn't merely a picture; it's a narrative. It symbolizes their transition, much like the park itself – a harmonious blend of rich history and the promise of the future. The park's settings offer a timeless charm, ensuring every snapshot is both nostalgic and forward-looking. For more information visit Lowell Senior Photographer.
If the best places for senior portraits near Chelmsford is what you're searching for, I am eager to assist. My commitment is to craft images that echo the affection, admiration, and aspirations you have for your imminent graduate. Let's come together to eternalize this significant milestone.
When is the best time to book a senior session?
I suggest arranging your senior session around January or February of the junior year. Opting for a summer session, just before the senior year kicks off, is beneficial in multiple ways: your calendar is less packed, and the weather is typically stunning, making the experience all the more enjoyable. Plus, you won't be stressed about meeting yearbook submission deadlines.
If you're looking into senior portraits primarily for personal keepsakes, think about the season your senior feels most connected to. I personally adore capturing moments during the Summer and Fall. For yearbook submissions, always confirm the due date with your school. Some institutions might expect these portraits by early October.
To book a senior session in one of the best places for senior portraits near Chelmsford, just schedule a call with us HERE.
Who Chooses the Location for my session?
So, who gets to pick the spot for my photoshoot? Well, it's a team effort! During our consultation, we'll brainstorm together. Honestly, this is one of the parts I get super excited about. Once I get a feel for who you are and what you're into, I can throw out some cool spot suggestions. It's super important we nail the location, because I want the pics to be so "you." If nature's your jam, Chelmsford's got some awesome spots. But if you're more into that artsy, city vibe, then hello, Boston! Either way, we have the best places for senior portraits near Chelmsford. Let's make it happen. 😉📸
How soon can I see my pictures?
In most cases, within a week of the session, we will schedule a reveal appointment where you can choose your favorite portraits. After the selection is finished, I will edit them within 7-10 days. So, you won't have to wait long!
What to wear to senior portraits?
Hey there! Wondering what to wear for your senior portraits? No worries, I've got you covered! We can go over all the outfit details in our consultation. Bringing along a few season-friendly outfits will give us a nice mix to capture your true essence. If you're aiming for a timeless look, solid colors are always a winner. And remember, it's all about being comfortable and feeling like yourself. Oh, and a little tip: long sleeves can be quite flattering in photos. Don't forget about your socks – make sure they go well with your shoes. And maybe let's leave the flip-flops for another day. Can't wait to see what you pick out! 😊📷
Check out our SENIOR GUY STYLE GUIDE or our SENIOR GIRL STYLE GUIDE.
Who submits the yearbook photo to the school?
The senior does. I work with seniors from different schools, districts, and cities. Each school has a different deadline and different systems of submission. I prepare the image with the standard specifications (300dpi, sRGB color space, vertical orientation) and save it with the senior's first and last name.
dO YOU OFFER CAP AND GOWN PORTRAITS?
Yes, I absolutely do. My seniors who choose my Ultimate package receive two complimentary Cap and Gown Portraits. The Cap and Gown session is also a great time to do a family portrait. Graduation day flies by in a blink, and often, it's the moms snapping photos, rarely appearing in them themselves.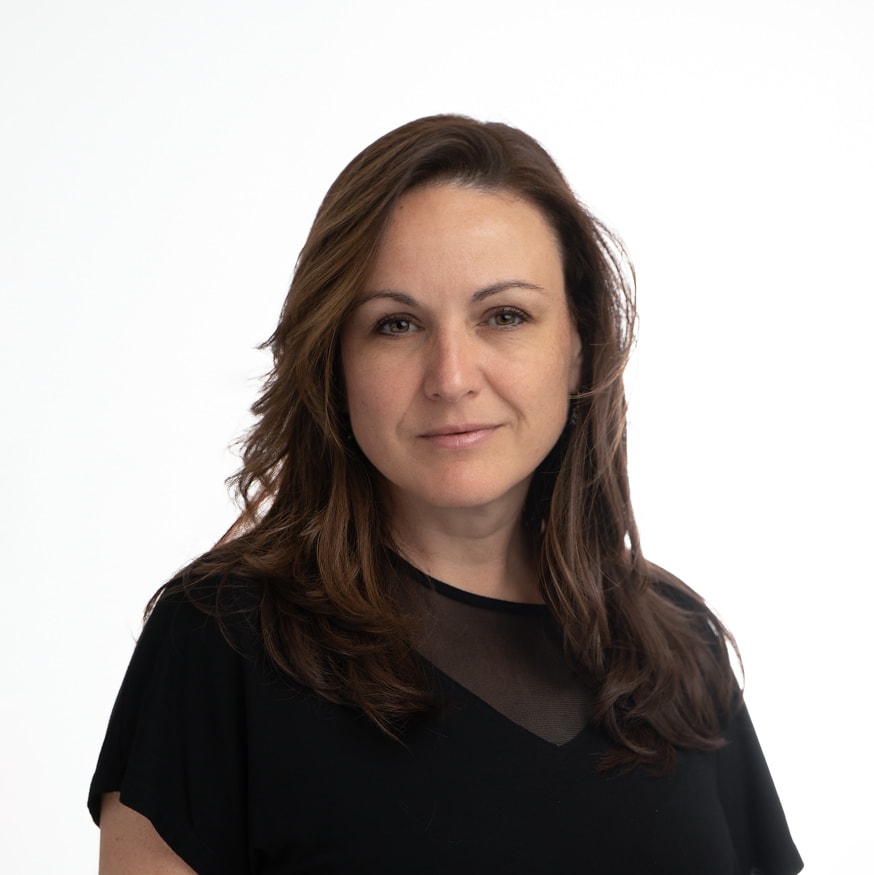 Since 2015, Luciana Calvin Photography has been documenting the best moments of local families.  Experience our passion, professionalism, and creativity on your family session.
Wingaersheek Beach - Gloucester
Boxborough
Billerica
Westford
Burlington
Newton
Subscribe to our monthly newsletter and instantly receive access to our guide below.
See More Chelmsford Senior Photos
FAMILY PHOTOGRAPHY RESOURCES & ADVICE
TIPS AND ADVICE FOR YOUR CHELMSFORD OR MERRIMACK VALLEY FAMILY SESSIONS
We know how overwhelming it is to plan a family session. To help, here are some resources and guides to help you through the process. As a portrait professional with years of experience, I've seen it all! I am here to help you through the process. Whether you're looking for the perfect location or need help with ideas, I hope I can help in any way possible. I am located right in Chelmsford Center.
Important Tips and Advice for Choosing The Family Photographer for You.
Things to keep in mind when deciding the time of your family session.
A curated list of places for senior sessions around the Greater Merrimack Valley.
Crafting the Perfect Senior Portrait: A Step-by-Step Guide