Concord Family Photographer
Concord North Bridge Location for Family Sessions
Are you on the lookout for the perfect setting to immortalize your precious family moments? Look no further than Concord Old North Bridge! Nestled amidst a picturesque landscape, this historic bridge offers an enchanting backdrop that enhances the beauty of your family photos. In this article, our Concord Family Photographer will delve into the unique features of this location and shed light on why it stands out as an ideal location for family sessions.
Family photos capture precious moments and create lasting memories. Selecting the right location for your family session is crucial, as it guarantees breathtaking and meaningful photographs. Concord Old North Bridge, situated in a serene environment, offers an enchanting ambiance that adds a touch of magic to your family portraits.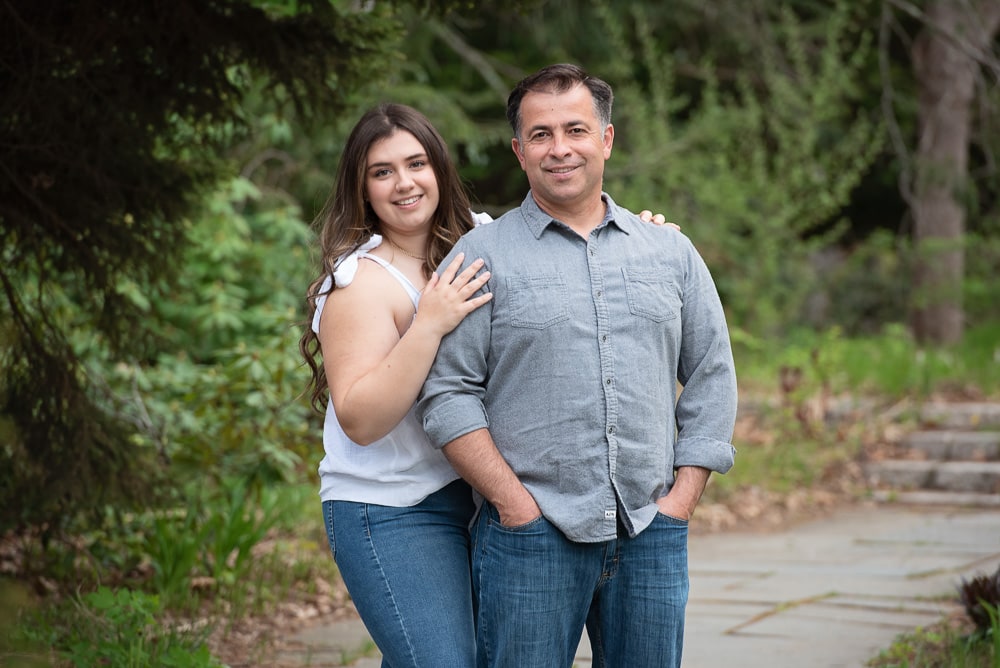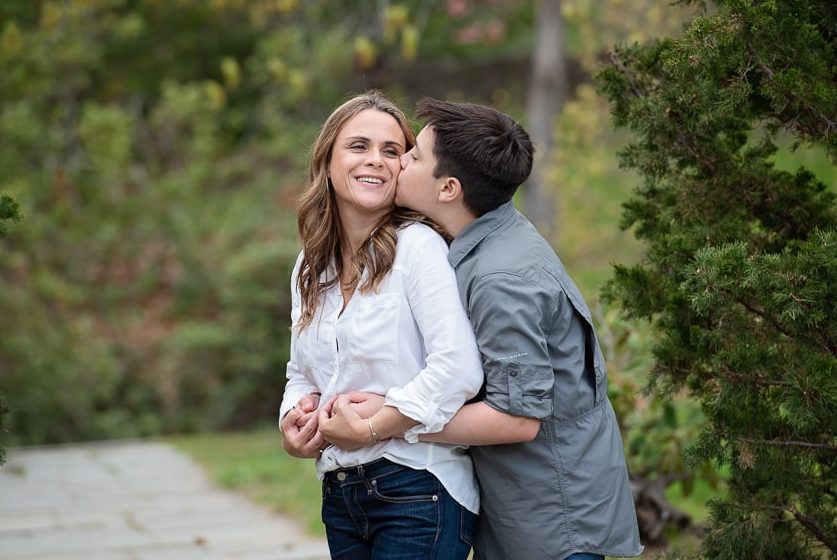 History of Concord North Bridge
"The North Bridge in Concord, Massachusetts, is often referred to as the location of the "shot heard round the world" and the beginning of the American War for Independence. On the morning of April 19, 1775, Colonial Militia from Concord and surrounding towns exchanged gunfire with British regulars guarding the critical river crossing. Although the fighting at the North Bridge lasted only a few seconds, it marked the beginning of a massive battle that raged over 16 miles along the Bay Road from Boston to Concord and included some 1,700 British regulars and over 4,000 Colonial militia." (https://www.nps.gov/mima/north-bridge-questions.htm)
Over the years, the bridge has stood witness to significant milestones, cementing its status as a beloved landmark cherished by both locals and visitors alike.
Scenic Surroundings
One of the standout features of Concord North Bridge lies in its breathtaking surroundings. Nestled amidst lush greenery and picturesque landscapes, this location provides a stunning backdrop for your Concord family photography session. The seamless blend of natural beauty and historical charm creates a unique and captivating setting that ensures your portraits will be etched in memory for a lifetime.
The architecture of Concord North Bridge is a marvel to behold. With its elegant design and intricate details, the bridge exudes timeless charm, infusing your family portraits with a touch of sophistication. The harmonious fusion of rustic elements and classical features creates a visually appealing backdrop that complements your family's individual style and personality.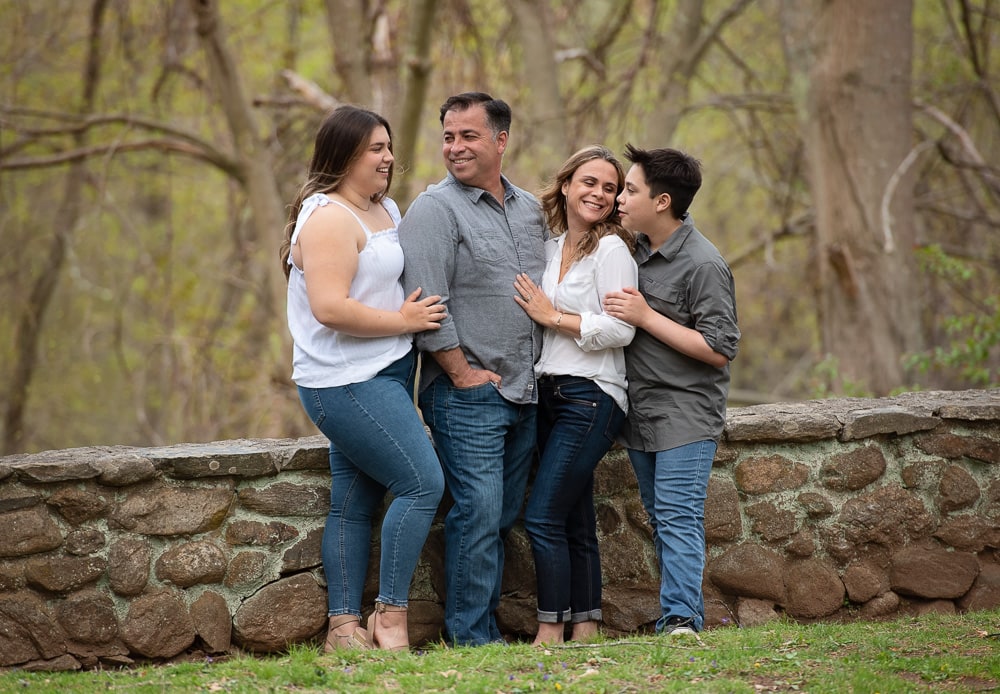 Features and benefits of Concord North Bridge
Natural beauty and scenic views
The allure of Concord Old Bridge lies in its surrounding natural beauty and scenic views. The bridge is enveloped by lush greenery, vibrant flora, and picturesque trails. Each season brings its own magical touch, with blossoming flowers in spring, golden hues in autumn, and snow-covered landscapes in winter. Such versatility allows for diverse and visually stunning family photographs throughout the year. Our Concord Family Photographer can help!!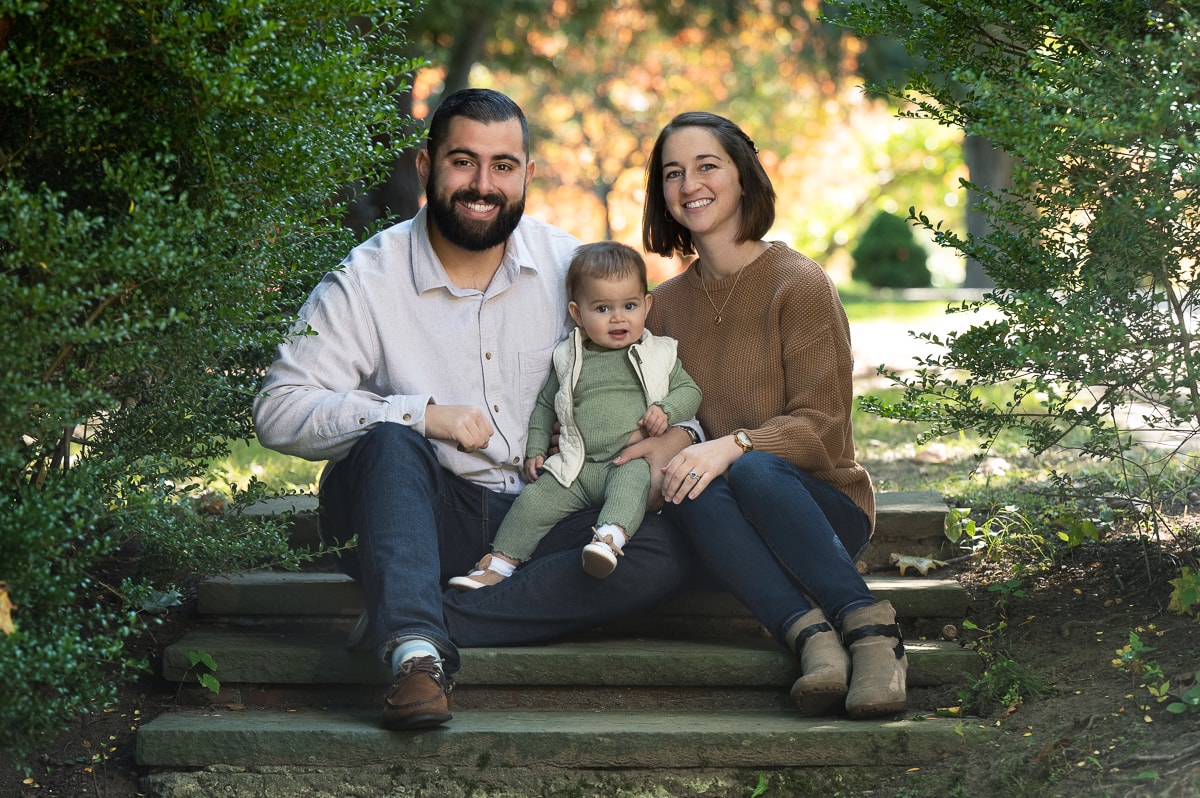 Tips for a successful session from our Concord Family Photographer
To make the most of your family session, consider the following tips:
Planning ahead
Before the session, plan the logistics and details carefully. Coordinate with a professional photographer, choose a suitable date and time, and consider the weather conditions. A well-organized plan ensures a smooth and stress-free experience, allowing you to focus on enjoying the moments with your family.
Selecting appropriate outfits
Choose outfits that complement the natural surroundings and reflect your family's style. Opt for colors that harmonize with the environment, avoiding overly vibrant or clashing patterns. Coordinating outfits can create a cohesive and visually appealing look in the photographs.
Making the most of the location
we will explore different spots around the park to capture a variety of shots. We will utilize the bridge itself, the surrounding trails, and nearby scenic spots for diverse backdrops. Encourage natural interactions and genuine expressions among family members to capture authentic and heartwarming moments.
Concord North Bridge provides an enchanting location for family sessions, combining natural beauty, historical significance, and convenience. With its captivating backdrop, this bridge offers a unique setting to capture cherished memories. By planning ahead and utilizing the tips mentioned, families can ensure a successful and delightful experience during their photo sessions at Concord Old Bridge.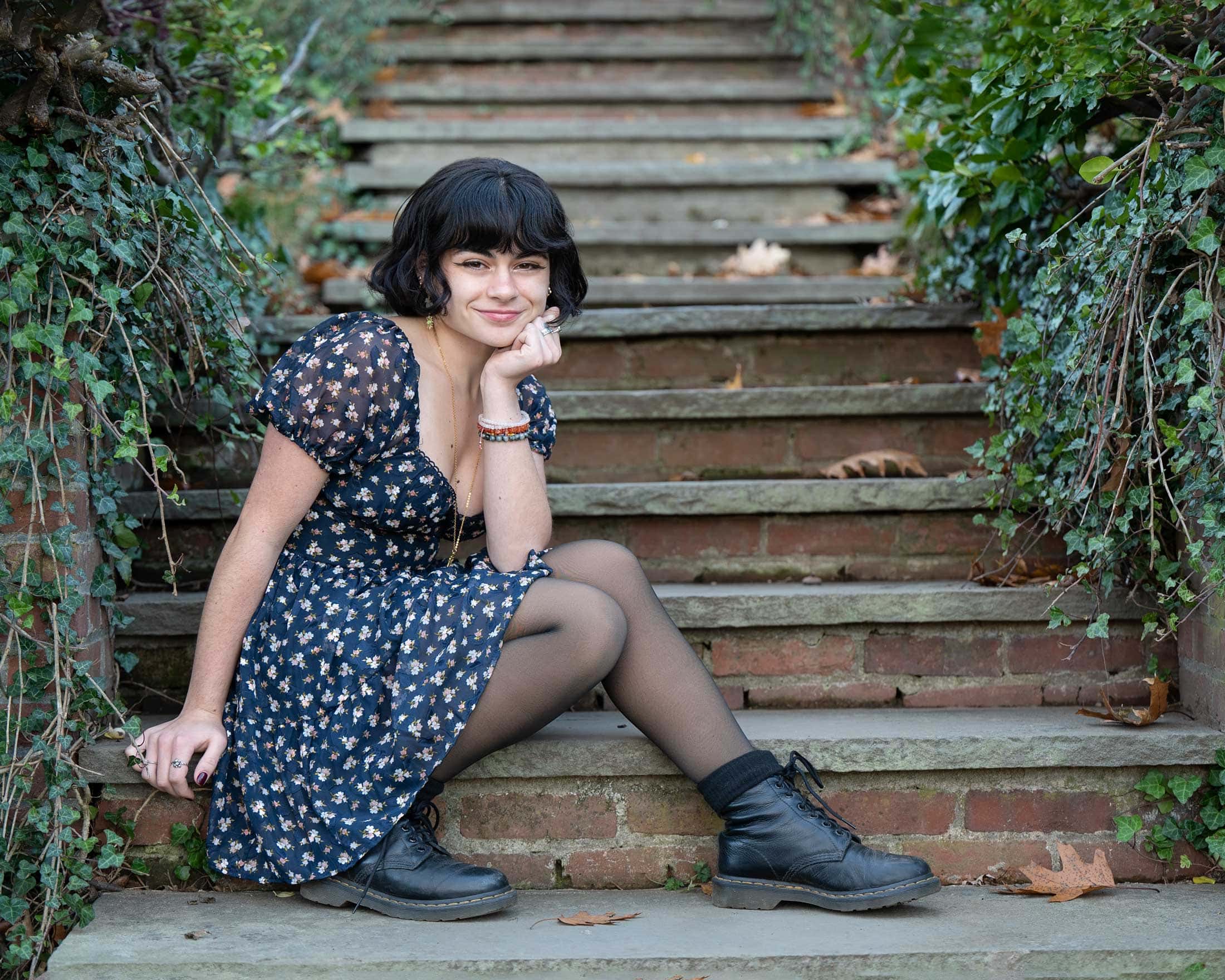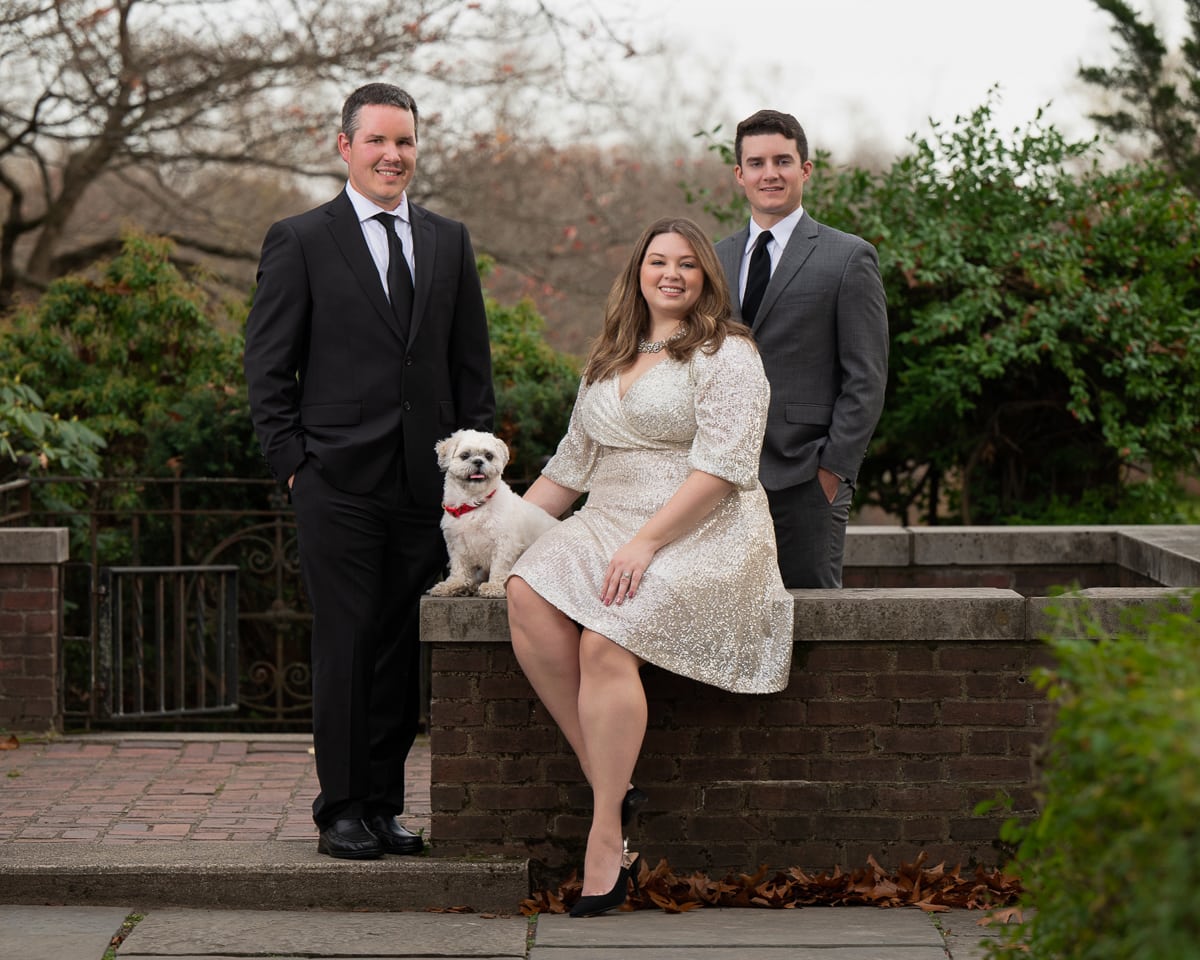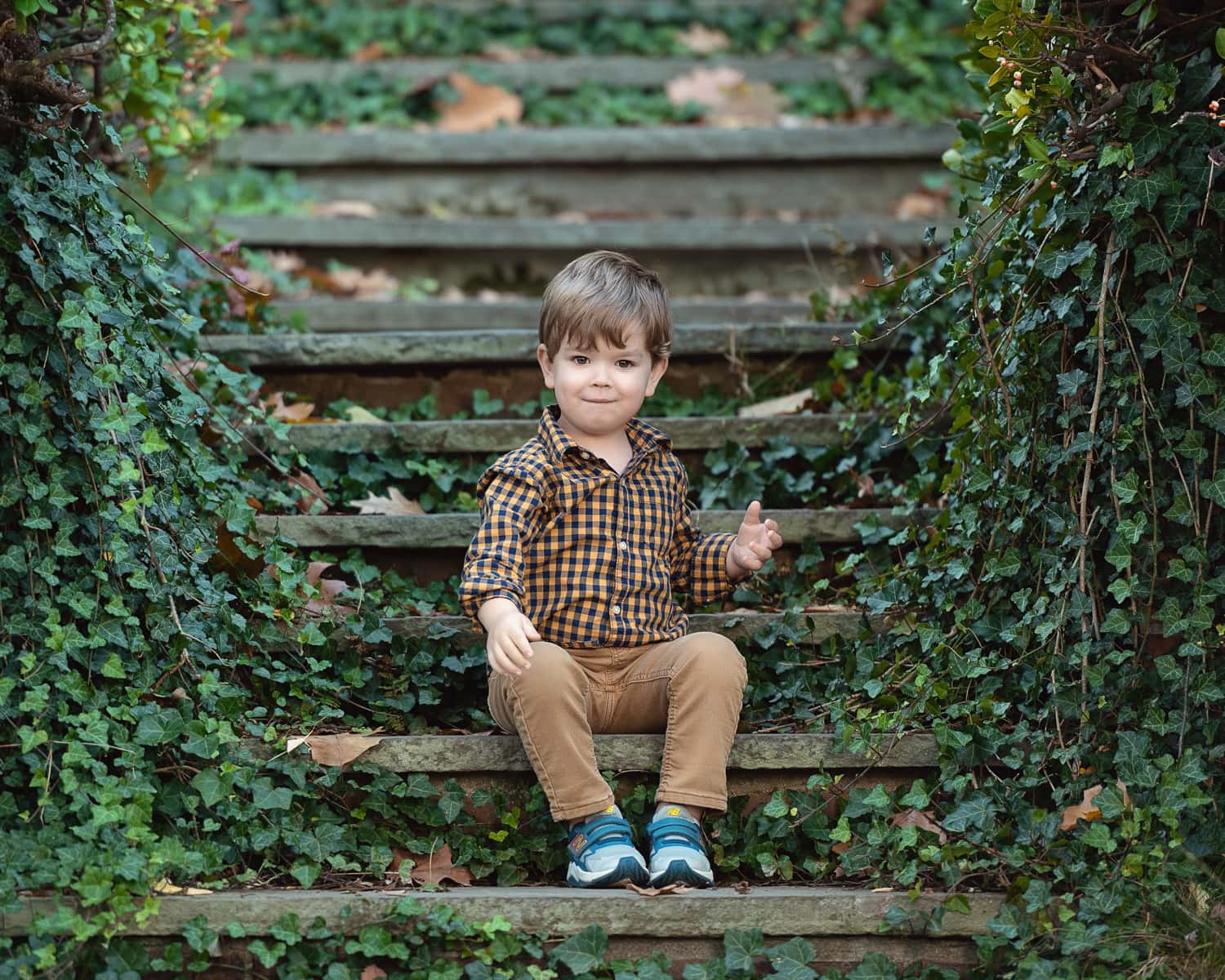 Unleashing the Power of Natural Light and Photographic Opportunities
Photography enthusiasts understand the significance of natural light in capturing breathtaking images. Concord Old Bridge offers abundant natural light, providing photographers with an ideal setting to create stunningly lit portraits. The interplay between light and shadows adds depth and dimension to your photos, resulting in visually striking and awe-inspiring compositions.
The unique structure of the bridge presents photographers with an array of angles and perspectives to explore. Whether from the bridge's vantage point or the surrounding areas, you can seize the opportunity to capture breathtaking shots that showcase the inherent beauty of both your family and the bridge.
Accessibility and Amenities for a Seamless Experience
Accessibility is pivotal in choosing the right location for your family session. Concord Old Bridge offers convenient access, ensuring that individuals of all ages can easily reach this idyllic spot. Moreover, the area surrounding the bridge provides ample parking and other amenities, guaranteeing a comfortable and hassle-free experience for your entire family.
To maximize the potential of your family session at Concord Old North Bridge, meticulous planning is essential. Begin by selecting a date and time that best aligns with your family's schedule and preferences. Consider the season and weather conditions to ensure optimal lighting and comfort during the shoot.
Collaborate with your Concord family photographer to discuss the overarching theme, desired poses, and any props you wish to incorporate. Their expertise and familiarity with the location will help shape a cohesive vision for your family portraits.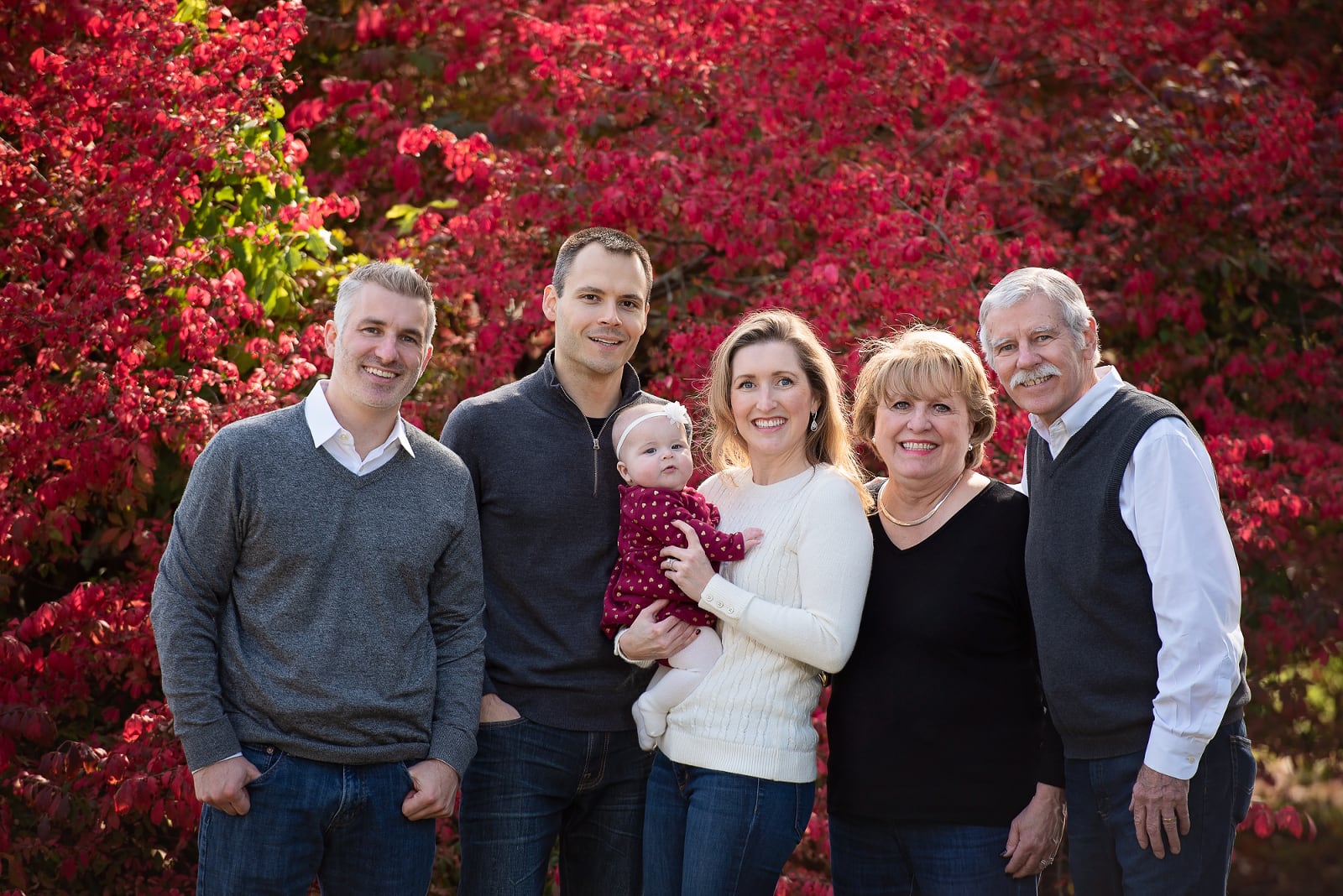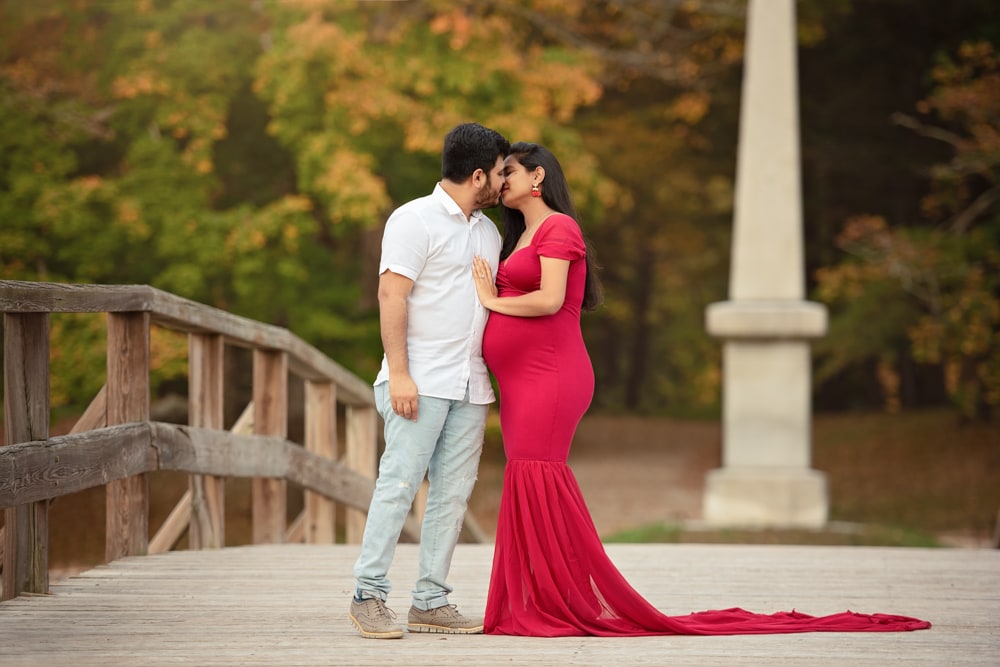 The Concord North Bridge Experience
It's an experience in itself. The serene ambiance, the sense of history, and the joy of spending quality time with your loved ones create cherished memories that will last a lifetime.
A Concord family photography session at Concord North Bridge transcends the mere act of capturing beautiful photographs; it's an experience in itself.  The serene ambiance, the palpable sense of history, and the joy of spending quality time with your loved ones collectively forge cherished memories that will endure for a lifetime. Embrace the enchantment of the location and enjoy the process of creating timeless portraits.
Concord North Bridge stands as an idyllic location for capturing breathtaking and meaningful family portraits. Its historical significance, scenic surroundings, and architectural splendor make it the perfect setting for creating indelible memories. Whether you are a professional photographer or a family seeking to preserve precious moments, Concord Old Bridge guarantees an unparalleled backdrop for your Concord family photography session.
Testimonials from Happy Families
"The Concord North Bridge provided the perfect backdrop for our family session. The photographs turned out stunning, and the experience was truly memorable."
"We so enjoyed our experience with Luciana and would happily recommend her to anyone looking for beautiful quality photos! From the pre-shoot phone call discuss our thoughts for the shoot, to the beautiful location, to walking us through ordering and choosing the best photos and value for our needs! We could not be more satisfied with her skill, knowledge, and customer service!"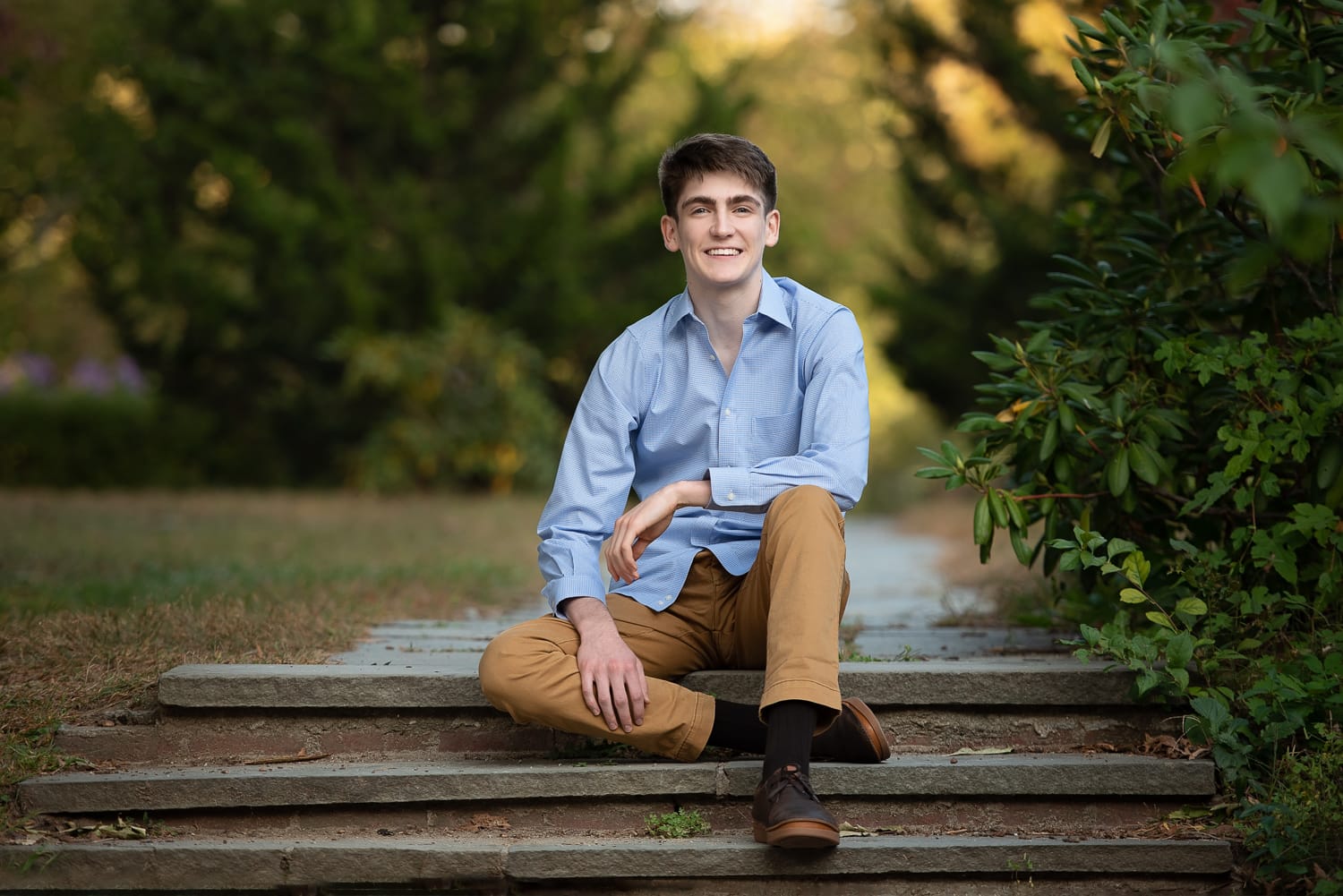 How do I book a family session at Concord North Bridge?
To book a family session at Concord North Bridge just schedule a call with us HERE and we will take care of the rest.
Can I bring props for the family session?
Yes, bringing props that reflect your family's personality and interests can add a fun and personalized touch to the photographs. However, ensure that the props do not disturb the natural beauty of the location. Check with your Concord family photographer before the session.
Are pets allowed during family sessions at Concord North Bridge?
Pets are allowed at Concord North Bridge, but please check with the park's regulations and guidelines. Some areas may have specific rules regarding pets, leash requirements, and waste disposal.
Note: Minute Man NHP does not provide trash or pet excrement receptacles in the park. You are responsible for all trash and pet excrement generated by you or your pet during your visit. Be smart! Plan ahead by placing some kind of closeable container in your car or trunk.
How long does a typical family session last?
The duration of a family session can vary based on the number of people being photographed. On average, a session can last one hour, allowing enough time to explore different spots and capture a variety of photographs. 
Can I bring young children to a family session at Concord North Bridge?
Absolutely! Concord North Bridge welcomes families with young children. It's essential to ensure their safety and comfort during the session. Bringing snacks, toys, and extra clothing can help keep them engaged and content throughout the photography experience.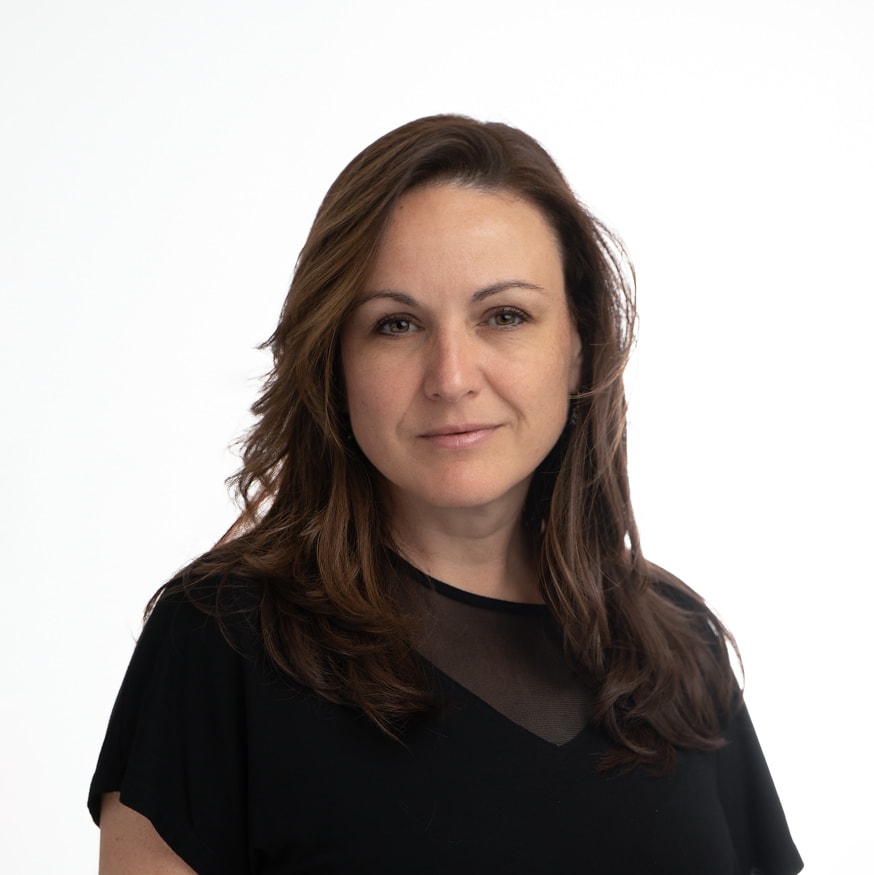 Since 2015, Luciana Calvin Photography has been documenting the best moments of local families.  Experience our passion, professionalism, and creativity on your family session.
Wingaersheek Beach - Gloucester
Boxborough
Billerica
Westford
Burlington
Newton
Subscribe to our monthly newsletter and instantly receive access to our guide below.
See More Concord North Bridge Family Photos
FAMILY PHOTOGRAPHY RESOURCES & ADVICE
TIPS AND ADVICE FOR YOUR CHELMSFORD OR MERRIMACK VALLEY FAMILY SESSIONS
We know how overwhelming it is to plan a family session. To help, here are some resources and guides to help you through the process. As a portrait professional with years of experience, I've seen it all! I am here to help you through the process. Whether you're looking for the perfect location or need help with ideas, I hope I can help in any way possible. I am located right in Chelmsford Center.
Important Tips and Advice for Choosing The Family Photographer for You.
Things to keep in mind when deciding the time of your family session.
A curated list of places for senior sessions around the Greater Merrimack Valley.
Crafting the Perfect Senior Portrait: A Step-by-Step Guide